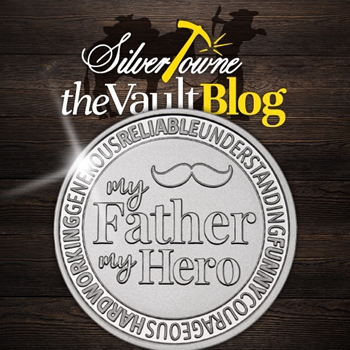 "When my father didn't have my hand, he had my back." -Linda Poindexter
A couple of weeks away is the second holiday this year that is aimed at recognizing our parents. Mother's Day has already passed which means Father's Day is not far behind.
Our fathers, as a whole, are the standard we hold all men to as daughters and who most sons want to replicate in their impending fatherhood. They mean a lot to us as any man can have a child, but it takes real strength and courage to be a father.
This June, show every man who stepped up just what they mean to you by gifting them something special: silver bullion...read more