SilverTowne History
Leon Hendrickson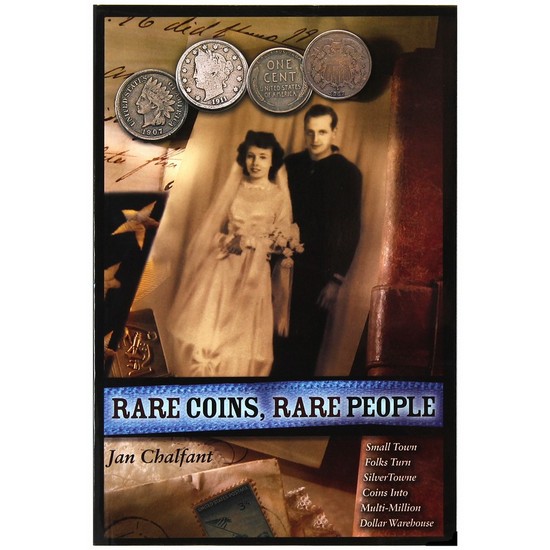 From a cigar box under a lunch counter to a multi-million dollar business, SilverTowne has grown from a small coin shop to two retail departments under one roof. In addition to the retail showroom in historical Winchester, Indiana, SilverTowne provides a wide-selection of bullion and coins to collectors and investors nationwide through their website and catalogs.
Founded over a half century ago in 1949 by Leon Hendrickson, SilverTowne is one of the country's largest and most respected dealers of rare coins, modern coins and precious metals. Leon and his beloved wife Ruhama prided themselves on building a company with a firm foundation of honesty and integrity. Leon always believed a person could be trusted by a handshake. To learn more about Leon and the humble beginnings of SilverTowne, check out Rare Coins, Rare People – Small Town Folks Turn SilverTowne Coins Into Multi-Million Dollar Warehouse by Jan Chalfant.
Visit the SilverTowne showroom today and you'll still find a large selection of coins and precious metals. But while you're here, make sure to shop our other departments too!
•
First check out our numismatic supplies department, brimming with everything you need to support your coin collecting adventures, including a wide-variety of informative books.
• Then, spend some more time browsing our large collection of coins. You never know what you might have missed on your way in!
Numismatic Affiliations:
These memberships include:

Professional Numismatists Guild (PNG) Members
Leon Hendrickson #170 | David Hendrickson #336
American Numismatic Association (ANA) Members
Leon Hendrickson (Life Member) #LM692 | David Hendrickson (Life Member) #LM995 | Brock Abel #R3126824
Certified Coin Exchange (CCE) Dealer Member #C35 | CoinNet Member #IN41 | Industry Council for Tangible Assets (ICTA) Supporter | Florida United Numismatists (FUN) Member | Central States Numismatics Society Member |
Numismatic Guaranty Corporation (NGC) Member Dealer | Paper Money Guaranty (PMG) Member Dealer |
Numismatic Conservation Services (NCS) Member Dealer | Professional Coin Grading Service (PCGS) Member Dealer