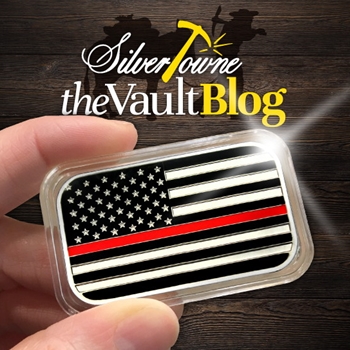 "The pain inflicted on our Nation on September 11 was felt by people of every race, background, and faith. Though many young Americans have grown up without knowing firsthand the horrors of that day, their lives have been shaped by it. They hear of the many acts of service that occurred coworkers who led others to safety, passengers who stormed a cockpit, and first responders who charged directly into the fire. Many Americans did everything they could to help survivors, from volunteering their time to donating food, clothing, and blood. And many signed up to don our Nation's uniform to prove to the world that no act of terror could eclipse the strength or character of our country." - President Barack Obama
The above was a section of the presidential proclamation made in 2016 officially recognizing September 11th as Patriot Day and National Day of Service and Remembrance. It is hard to believe that just 18 years ago, our nation witnessed one of the most horrific terrorist attacks on these United States as nearly 3,000 men, women, and children lost their lives during and after that fateful day.
As millions of Americans take time to remember and honor the fallen every year, we do our small part in offering silver bullion that allows you to honor the men and women in your life that are in uniform, in the emergency services field, or risk their lives every day for the common good and safety of their community and country. This Patriot Day, not to be confused with Patriot's Day that commemorates the battles of Lexington and Concord in 1775, we want to honor those whose dedication, courage, honor, strength, and commitment go far and beyond what a normal human should sacrifice. Gift those designated individuals with silver this remembrance holiday.
This patriotic gift is a perfect keepsake for a member of the Armed Forces as it totals two Troy ounces of .999 fine silver. It includes both a SilverTowne Minted 1oz American Flag Bar and a 1oz With Honor Armed Forces medallion. Both are able to be engraved as there are designated areas on the back for optimal personalization.
Your gift will arrive in plastic capsules that fit inside our SilverTowne black two-piece gift box. A velvet two-hole insert will hold your silver pieces snugly. The insert itself is silver foil stamped on several different colors that unfortunately, we will not be able to guarantee color-wise which you receive. Colors include black, green, red, maroon, and blue. Your entire gift set can be finished off with an in-house designed SilverTowne outer box sleeve in which there are a number of available options. These sleeves make gift-giving easy and convenient as there is a blank area on the back to write a message and designate the To/From. No gift wrapping is needed!
Custom minted at our very own minting facility in Winchester, Indiana, these .999 fine silver ingots are exclusive to SilverTowne. The obverse features the American Flag with a single red line, referred to as the "Thin Red Line of Courage", directly beneath the stars. The line itself, in addition to the alternating black enameled stripes, is hand-painted/enameled by our team. The silver showing through on the bar is not color enameled and dons a reflective proof-like finish. The reverse on the enameled silver ingot depicts our standard, non-dated design that includes the weight and purity (ONE OUNCE .999 FINE SILVER) around the oval-shaped area that has been left blank for engraving.
This Red Line Flag Silver ingot will arrive protected in a plastic capsule inside of our in-house designed SilverTowne gift box with natural kraft paper made from recycled materials within the United States. A dark grey foam insert sits snugly inside the box to hold your silver piece. We also have a number of packaging options for our exclusive, in-house designed outer box sleeves as they complement and complete your keepsake gift. They feature a blank area on the back that has been designated for your special message. No bows or tape needed as gift wrapping has already been taken care of!
There are a number of Patriotic, Military & Service, Law Enforcement, and Firefighter silver bullion options available on our website to honor those in your life this Patriot Day. Show those who risk their lives daily for the sake of their community and country how much you truly care about their sacrifice.
Featured Products: Patriot Day 9/11 Silver Bullion