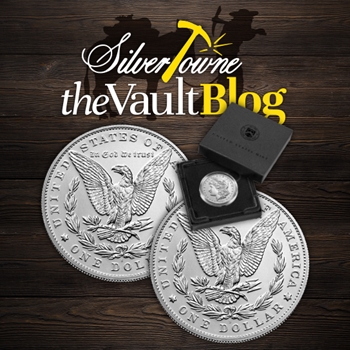 As of recently, the United States Mint has officially put the 2021 Morgan and Peace Silver Dollars back on the production schedule with a date in mind. With the remainder of the coins slated for two early June release dates, the "D" and "S" minted Morgans are now set for August 3rd and the Philadelphia release of both the Morgan and Peace dollar are set for August 10th.
The highly anticipated series of coins had its first presale on May 24th with the 2021 Morgan Silver Dollars featuring the "CC" and "O" Privy marks. With usual website delays and customers having trouble from the get-go, it did not take long for the Mint to decide to delay the remainder of the releases. According to them, "the extraordinary volume of web traffic caused significant numbers of Mint customers to experience website anomalies that result in their inability to complete transactions." In addition, Coin World reported that the overwhelming amount of customers on the website and telephones "led to a sellout in less than 30 minutes".
The Mint's official statement announcing the delay also included a global silver shortage among an already high bullion and numismatic product demand as the reasoning. However, they quickly clarified in a statement afterwards that the reference made to the global shortage of silver was more specific to the United States Mint's supply of silver blanks among those who supply to the Mint.
Beginning August 3rd, the second presale for the series will begin at noon EST with the "D" and "S" minted 2021 Morgan Silver Dollar coins. Both are to have been produced at their respective minting facilities and struck in .999 fine silver. Product limits are set at 175,000 for each coin while household limits have shifted from 10 to just three. Retails remain at $85 as products will not begin to ship until October.
Source: United States Mint; Coin World