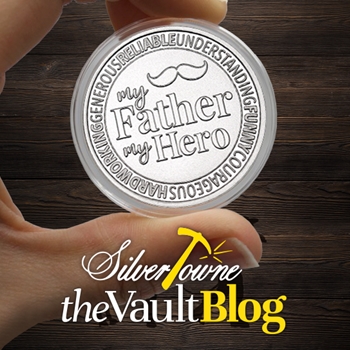 Sunday, June 20th, marks the day we celebrate those special men in our lives we call 'dad'. What is that old saying, "Anyone can be a father but it takes someone special to be a dad." But while we think the world of those men who would do anything to protect us and make us happy, do you know how Father's Day came to be? Let us take a step back into our time machine to explore the campaign to celebrate this nation's fathers.
Origins of Father's Day
As Mother's Day became a commercial holiday in 1908, retailers and businesses found a great opportunity to profit and because of that, Mother's Day quickly caught on. By 1914, the resolution to make the second Sunday in May a holiday was signed into law by President Woodrow Wilson. However, when the idea of Father's Day was introduced, it was not met with the same sentimental appeal. A one-time commemoration ceremony would change all of that.
In July of 1908, a West Virginia church held a Sunday Sermon that would memorialize the deaths of 362 men who had died in the previous December's explosion at a coal company mine. The church sponsored event was the nation's first event held in honor of fathers but it was not an annual holiday. That next year, Sonora Smart Dodd of Spokane, Washington, tried to get a day for male parents that was the equivalent of Mother's Day. She shopped around the idea to local churches, small businesses, government officials, and the YMCA until she got the support she needed. On June 19, 1910, the state of Washington celebrated the United State's first Father's Day statewide.
By 1916, the special day was honored by President Wilson by using telegraph signals to unfold a flag directly in Spokane all the way from Washington, D.C. In 1924, President Calvin Coolidge recommended that all states observe Father's Day. Now today, Father's Day is celebrated on the third Sunday of June.
Exclusive to SilverTowne and custom minted at the SilverTowne Mint, this one-ounce silver round is a perfect gesture to celebrate and appreciate all the men who proudly call themselves "father."
The obverse depicts a mustache with the words "My Father My Hero" inscribed on a matte background to the left. The rim has a reflective background that describes a number of words around the entire rim, reading "RELIABLE, UNDERSTANDING, FUNNY, COURAGEOUS, HARDWORKING, GENEROUS." The reverse displays our standard non-dated back that features the weight and purity (ONE TROY OUNCE .999 FINE SILVER) around the blank area left for personalization.
Custom Boxes and Personalized Engravings
To make this a gift to remember, your silver bullion piece will arrive in a protective plastic capsule that fits snugly inside our very own SilverTowne gift box made from recycled materials. A foam insert will ensure the safety of the medallion reaching its destination as it is custom fitted inside the box. To make this an even better keepsake, we also include in-house designed outer sleeves that have a designated blank spot on the back for more personalization. No gift wrapping is needed! Choose from a number of available designs upon checkout.
But wait, there's more?!?! Absolutely! Show that superhero of a man in your life just what he means to you in 40 characters or less by choosing the engraving option! Don't miss a chance to tell dad how much you care.
Source: History.com