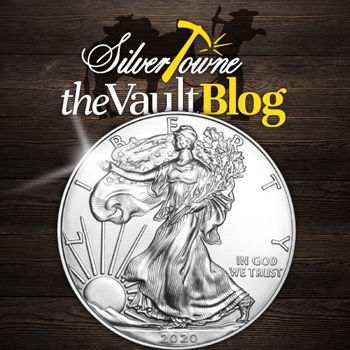 The world has seen a major case of unknowns in the last few months due to the COVID-19 pandemic. It has affected everything either directly or indirectly and that includes the numismatic hobby as well. Nearly a month removed from the official press release from the Department of the Treasury releasing details of the confirmed production of American Silver Eagle bullion coins at Philadelphia, the coin hobby has seen the release of those coins in a number of certified options from dealers across the country.
If you are not sure why the production at Philadelphia seems like a big deal, please understand that bullion coins are typically produced at the facility in West Point although you will not see mintmarks suggesting so on the bullion coins themselves. Due to the United States Mint's reduced production at West Point between April 8th and April 20th due to coronavirus measures, the Philadelphia Mint was tasked at producing the American Silver Eagle coins during the temporary shutdown. This led to 240,000 American Silver Eagles coming out of Philadelphia.
However, not to repeat the events that unfolded over the 2015, 2016, and 2017 (P) Struck at Philadelphia American Silver Eagles as well as the ones struck at San Francisco that were released in large part due to the Freedom of Information Act in 2017, the Mint took extra precautions to package and ship the coins. The coins were packaged manually and shipped in monster boxes containing 25 tubes of 20 coins. Those monster boxes were labeled with tracking numbers and additional tracking numbers were directly handwritten on the boxes. The numbers used for the boxes were labeled 400,000 through and including 400,479 as stated by the Mint. The extra tracking numbers were again, extra measures taken to ensure the recognition of the coins minted at the Philadelphia location.
The coins were distributed to authorized dealers and purchasers through the United States Mint as American Eagle bullion coins normally are and were not available for public sale. A number of dealers have made available the coins in NGC and PCGS holders with a number of designations and labels.
The West Point Mint resumed their production of silver and gold American Eagles on April 21st.