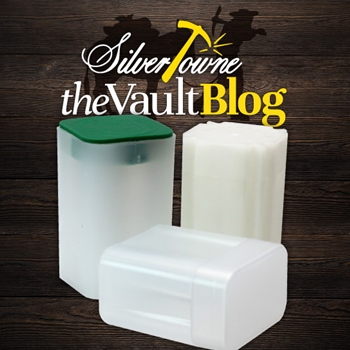 No matter what type of coin collector you are, there are certain tools needed to enhance the collection it takes so long to build. Whether you collect for hobby or investment, there are a wide variety of supplies out there to help support whichever kind of collector you are. And guess what? We have available a number of them.
From coin tubes to storage boxes to plastic capsules and empty albums, we are the perfect place of reference to help guide you on your way to the best of collections.
Coin Tubes for Easy Storage
Without a doubt over the years, you have purchased loose coins by the bulk or just by single pieces. Has that collection of Brilliant Uncirculated Jefferson Nickels finally built up and now taking up unnecessary space in your safe? Coin tubes are the perfect item for you. From United States coinage to American Silver Eagle bullion tubes from the United States Mint, we have an extensive collection of coin tubes that will help protect and properly store your coins.
Plastic Capsules for Protection
Here at SilverTowne, our specialty is silver bullion. We obviously have a number of silver options, which translates into us having plastic capsules to protect that investment. But did you know we also have direct fit capsules for coins such as dimes, quarters, nickels, American Silver Eagles, Morgan dollars, and more? It is important as a collector to make sure the money you spend is protected in every way possible. That very thing is also important for us as a retailer and a collective of numismatists ourselves. Scrolling through our plastic capsule section may be worth your time.
Reference Books for Coins
When it comes to buying coins, especially vintage United States coins, information is key. Being as informed and educated about what you are looking for and what you are buying and/or selling is incredibly important. That is why we have plenty of options when it comes to informative reference material to help keep you on track for your next big purchase. If you do not know what you have, how will you know how much it is worth? You could end up spending a lot more money on something than it is worth and vice versa, you could not be charging enough either. Books like the Red Book are at the top of a coin collectors 'must-haves' for successful collecting.
Stop by our website for the full list of supplies as, much like our silver collection, we have something for everyone!