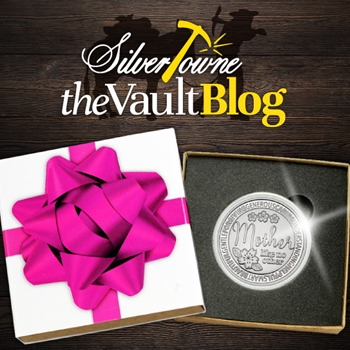 "A mother is your first friend, your best friend, your forever friend." - Unknown
Mother's Day is approaching and it's time to celebrate even more so the one you always turn to for advice, the one who was your very first friend, and the one whose love is truly unconditional.
A Little History on Mother's Day
Signed into proclamation by President Woodrow Wilson of May 9, 1914, the second Sunday of May would be "a public expression of our love and reverence for the mothers of our country." Although signed into history by President Wilson, the movement that turned into the designated day in which Americans now celebrate was led by copywriter Anna Jarvis. While sending 500 white carnations to Andrews Methodist Episcopal Church on May 10, 1908, to her late mother in Grafton, West Virginia, she held a celebration to honor her mother in Philadelphia which would later be considered to be America's first Mother's Day.
Whether it's your mother, grandmother, sister, aunt, cousin, niece, or friend, the time to celebrate all the women that inspire you is also the time to be grateful for their love and support. Show them that same love and support with the gift of silver this Mother's Day.
"A Mother Like No Other"
Custom minted at our own SilverTowne Mint in Winchester, Indiana, our Mother Like No Other .999 fine silver round is exclusive to SilverTowne and is a great piece to thank all the mothers out there for all that they do. The obverse features a plethora of flowers with the words "Mother like no other" on a circular matte background. Also featured on the rim are several words upon a reflective background that list the virtuous traits of mothers, reading "GENEROUS, CARING, UNDERSTANDING, HELPFUL, SMART, BEAUTIFUL, GENTLE, FORGIVING." The reverse depicts our standard non-dated back with a circle area designated for our popular engraving option. Around the edge are the weight and purity designations of "ONE TROY OUNCE .999 FINE SILVER."
Forever in Our Hearts
Mothers are special and unique and should be celebrated every day, but if you are trying to go the extra mile this year, this custom minted silver bar is the perfect option to let all the mothers know just how much they are appreciated year round! Made in the USA and exclusive to SilverTowne, this .999 silver bar has an obverse that features the saying, "MOTHERS HOLD THEIR CHILDREN'S HANDS FOR A WHILE, BUT THEIR HEARTS FOREVER." This vertically aligned inscription goes alongside embellished hearts and swirls that frame the bottom left of the bullion piece. The reverse features our standard non-dated back that is blank for optimal personalization and engraving. The weight and purity designations are also featured on the back, reading "ONE TROY OUNCE" and ".999 FINE SILVER."
Custom Boxes and Personal Engravings
To complete your gift to that special lady, your bullion piece will arrive in a protective plastic capsule that will sit tightly into our SilverTowne gift box made from recycled materials within the USA. A foam insert will ensure your piece's safety as it is custom fitted inside the box. To top it all off, our in-house designed packaging also includes an outer box sleeve with the option to choose from many available alternate designs! These sleeves also have a designated blank spot on the back to personalize the gift. No gift wrapping is necessary!
Want to take it a step further? Anything for mom, right? Right! Personalize your gift even more so with the chance to tell her just how you feel in 40 characters or less. Our standard non-dated backs include a blank area available for inscribing a special message. Make this a keepsake and treasured gift to remember forever!
Gift Sets for Mom
Great for a Mother's Day Gift, choose from a custom minted SilverTowne silver bullion round or bar in our Mother's Day themed bullion collection with an engravable back in addition to a current year-dated 2019 American Silver Eagle BU issued from the United States Government to create a personalized 2pc gift set! Each silver piece is guaranteed to be in a protective capsule.
These bullion pieces will arrive in a mat stamped with a silver foil reading "Happy Mother's Day" on a number of different colors (These cannot be guaranteed). Finish the perfect gift with a box and an outer sleeve of your choice and you are done! No gift wrapping is needed!