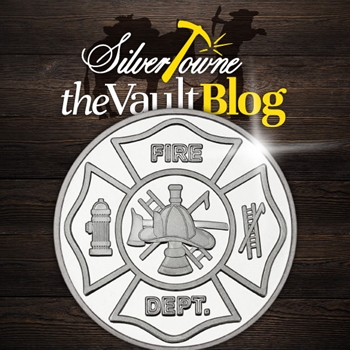 "The role of a firefighter in today's society--be it urban, rural, natural environment, volunteer, career, industrial, defense force, aviation, motorsport, or other is one of dedication, commitment, and sacrifice--no matter what country we reside and work in. In the fire service, we fight together against one common enemy--fire--no matter what country we come from, what uniform we wear, or what language we speak." - Lt JJ Edmondson, 1999
Dedication. Courage. Honor. Strength. Commitment. All these terms are synonymous when describing the service one takes on when they become a firefighter.
Firefighters dedicate their lives to the protection of life and property of others and they do so willingly. These brave men and women put in countless hours around the clock to ensure the safety of their communities and the beings that exist within them. Those who sacrifice their lives for others should be honored today and every day, but we wanted to especially recognize them on the day designated for such honor.
International Firefighters Day
May 4th is International Firefighters' Day. If you or someone you know personally knows a firefighter, make sure to thank them for their service. If you wanted to take it a step further, we have your back. Show that courageous fireman or firewoman just how much you care with the gift of silver.
Fire Department Silver Round
Custom minted at our very own SilverTowne Mint in Winchester, Indiana, this themed bullion piece is the perfect gift to serve as a reminder of that special person's service and dedication. Struck in .999 fine silver, this exclusive medallion features a common fire department representative emblem on the obverse. This emblem, a Firefighter Maltese Cross for fire departments, includes common symbols of the trade such as the fire hydrant, an ax, a hook and ladder, a pike, a fireman's helmet, and a bugle/hose nozzle. Inscribed above and below the emblem are the words "FIRE" and "DEPT.". The reverse depicts our standard non-dated back with the weight and purity ("ONE TROY OUNCE .999 FINE SILVER") displayed around the designated area used for personalization.
If gift-giving is in the future with this piece, engraving is always a great option when wanting to personalize for someone specific. In 40 characters or less, make this round a wonderful keepsake and dedication of service to those who perform in the line of duty while risking their lives day in and day out. Did someone graduate from their training program? Was someone awarded "Rookie of the Year" within their station? Did someone perform the most of heroic actions and thus were deemed "Firefighter of the Year"? These bullion pieces are great for all the situations mentioned and more and the customizable engraving option would only make those accolades and recognitions stand out even more!
Red Line Enameled American Flag Bars
Intended to pay homage to Firefighters/Firemen and women and add additional focus to the country they serve with the American Flag, we offer red line enameled American Flag Silver Bars. The red line is commonly used by fire departments to show respect for firefighters injured and/or killed in the line of duty and is also referred to as the "Thin Red Line of Courage". These Red Line American Flag .999 Fine Silver Bars are not only manufactured in the SilverTowne Mint in the USA but also hand enameled at the SilverTowne Mint in the colors of red and black with red being in the center and alternating black stripes to complete the design. The reverse of the bar can be personalized with a special message in engraving as well.
To complete your gift, we also have custom in-house designed packaging options that will allow for even more personalization. Made from recycled materials within the USA, your purchase will include a gift box fitted with a foam insert to house your silver bullion medallion in the safest of ways. Finishing it off, it will also include an outer sleeve from our many options available. On the back of the sleeve is a designated area for customizing that special firefighter's gift. This means no gift wrapping is needed!
Firefighter Collection
In addition to this round, there are also 2pc gift sets available as well as a plethora of mix and match options within our fireman collection. As always, engraving and personalization is an option for all those available pieces so that gift-giving remains easy.