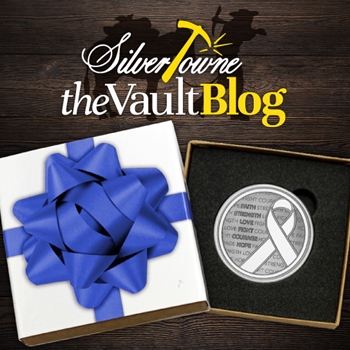 "Don't assume." We all say this at some point in our lives to someone who may have miscommunicated with you or thought something about a circumstance without ever asking. We usually, perhaps using "we" too loosely, like to quote the famous "you know what happens when you assume" line like it is our job. We will let you take it from there on the ending of that particular joke.
But the above words are not a joke. They are a statement of power; a statement of precaution. No, not a threat. A warning. This is the 2019 public awareness campaign for the Colorectal Cancer Alliance and its attempt at stifling the assumptions and misconceptions gathered when it comes to the third most commonly diagnosed cancer and the second leading cause of cancer death in both women and men within the United States.
National Colorectal Cancer Awareness Month
In March of 2000, President Bill Clinton declared the month of March as National Colorectal Cancer Awareness Month. Years following, the colon cancer community has grown tenfold as patients, survivors, caregivers, and advocates for this deadly disease have come together to fight and spread awareness.
The Colorectal Cancer Alliance's idea behind their 2019 campaign is that when people stop assuming about certain factors when it comes to this deadly disease, they get screened and start paying more and more attention to their bodies and its symptoms. For example, one of the most talked about assumptions about this cancer affecting an individual is, "I'm too young for colorectal cancer." The CCA is here to tell you that you are not too young, you are not alone, and you are supported.
Blue Ribbons Supporting Other Causes
In addition to colorectal cancer, there are numerous causes and diseases that blue awareness ribbons represent. The following are in addition to but not limited to the number of diseases represented: Addiction Recovery, Alopecia, Arthritis, Beat Bullying (UK), Colon Cancer, Dystonia, Epstein-Barr Syndrome, Huntington's Disease, Restless Legs Syndrome, Pompe Disease, Stevens-Johnson Syndrome, Usher Syndrome, and West Nile Virus.
Show Your Support With Silver
Custom minted at our own SilverTowne Mint in Winchester, Indiana, these .999 pure silver bullion rounds are exclusive to SilverTowne. With an obverse that features an awareness ribbon atop the words "FAITH, STRENGTH, LOVE, FIGHT, COURAGE, AND HOPE" in bold letters, these words alone stand for encouragement and support. The reverse features our standard non-dated design with the weight and purity designations of "1 Troy Ounce .999 Fine Silver" encompassing a 'blank' area designated for personalization with optional custom engraving.
Spreading awareness with the unique gift of silver is truly a once in a lifetime experience. Developed over the past year by an experienced in-house team, this recent addition to our special occasion silver is truly something to be proud of. Commemorate those you love with such a powerful message of support and hope while spreading awareness with this special piece.
As our custom packaging completes your gift, choose a blue ribbon custom outer sleeve to represent the cause and awareness of colorectal cancer. Gift wrapping is no longer needed with this option. With the addition of a natural kraft gift box made with recycled materials within the USA, your silver bullion awareness ribbon medallion will fit snugly within a fitted plastic capsule that is cradled by a custom foam insert.