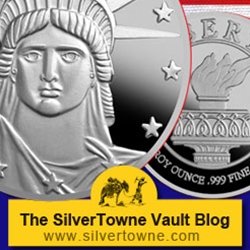 New Lady Liberty Bullion
The Statue of Liberty, located on Liberty Island in New York Harbor in New York City, was a gift to the United States from the people of France. The statue's official name is Liberty Enlightening the World and was designed by Frederic Auguste Bartholdi, a French sculptor.
Affectionately referred to as Lady Liberty, the statue features a robed female representing Libertas, the Roman goddess of freedom. In one hand, held high in the air above her head, she holds an easily identifiable torch. Perhaps not as commonly known is the tablet (evoking the law) in her other hand – upon which is inscribed the date of American Declaration of Independence - July 4, 1776.
The statue was completed in France in July 1884 and arrived in New York in June of 1885. It was shipped as 350 individual pieces packed in 214 crates. The pedestal portion of the monument was constructed on site in America in April of 1886. The Statue of Liberty was dedicated on October 28, 1886, with President Grover Cleveland overseeing the ceremony in front of thousands of spectators.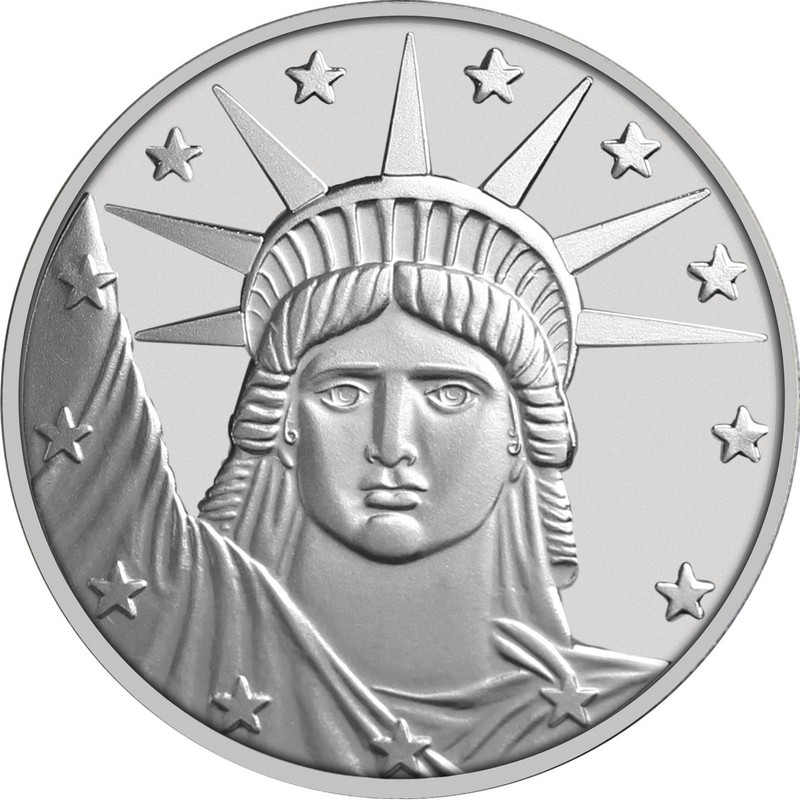 The SilverTowne Mint has recently introduced a new silver medallion honoring The Statue of Liberty. The Lady Liberty 1oz .999 Silver Medallion features a close-up of the Statue of Liberty's proud face encircled by thirteen stars on the obverse. On the reverse you'll find a rendering of the torch, along with inscriptions LIBERTY and 1 TROY OUNCE .999 FINE SILVER.