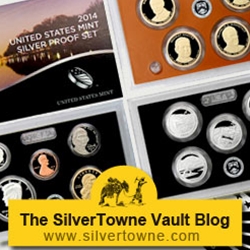 2014 Silver Proof Set
The United States Mint recently released this year's popular Silver Proof Set, containing 14 beautiful coins in proof quality. What differentiates the Silver Proof Set from the Clad Proof Set featuring the same coins is the fact that the five quarters, half-dollar and dime are all struck in 90% silver, adding to the set's overall value. The 14 coins are encased in three clear plastic protective lenses which are inserted into newly designed packaging.
United State Proof coins are highly-detailed and feature a brilliant mirror-like finish. The raised frosted design parts (foreground images) of the coins contrast with the mirrored background to give them a beautiful cameo style effect. The US Mint achieves the stunning beauty of these proof coins through their unique manufacturing process, specially treated blanks and polished dies. Each coin is struck at least twice to ensure sharp relief. The coins are then packaged in a protective lens to showcase and maintain their exceptional finish.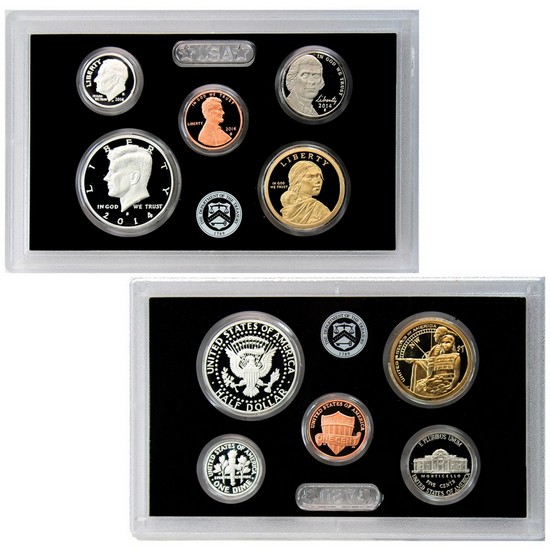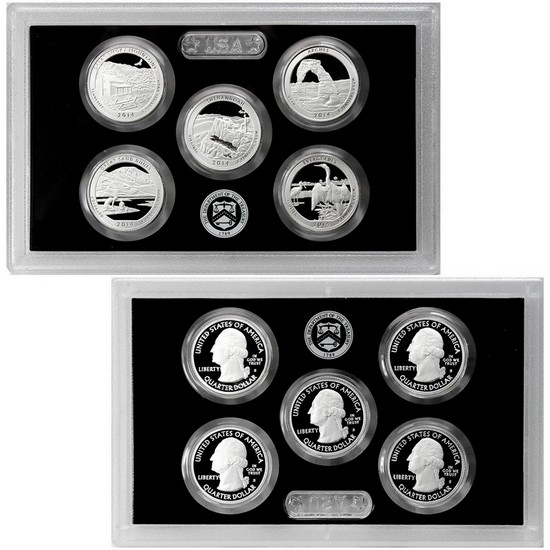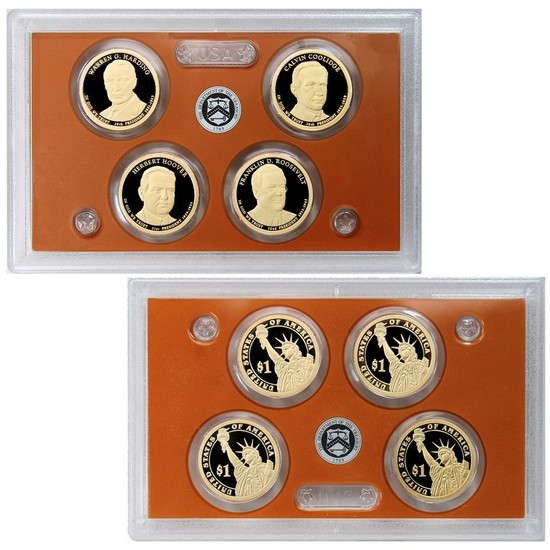 The coins included in the 2014 Silver Proof Set are:
2014-dated "Commonly-Circulated" Proof Coins
- 2014 Native American Dollar "Native Hospitality Ensured the success of the Lewis and Clark Expedition"
- 2014 Kennedy Half-Dollar (90% silver)
- 2014 Roosevelt Dime (90% silver)
- 2014 Jefferson Nickel
- 2014 Lincoln Cent
2014 America the Beautiful Proof Quarters
- Great Smoky Mountains National Park Quarter
- Shenandoah National Park Quarter
- Arches National Park Quarter
- Great Sand Dunes National Park Quarter
- Everglades National Park Quarter
2014 Presidential Dollar Proofs
- Warren G. Harding Presidential Dollar
- Calvin Coolidge Presidential Dollar
- Herbert Hoover Presidential Dollar
- Franklin D. Roosevelt Presidential Dollar
Order your 2014 US Mint Silver Proof Set. The 2014 US Mint Clad Proof Set is also available. Add them both to your collection today!