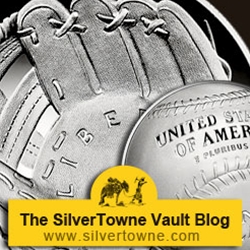 2014 Baseball Silver Coin
One of the more popular commemorative coins in recent memory is also the first ever coin released by the United States Mint that utilizes a concave/convex style. The 2014 National Baseball Hall of Fame Coins are curved, or dome-shaped, rather than flat. This alluring feature, combined with the stunning design elements highlighted on the coins, has made this commemorative coin program a big hit! Since their launch in late March, four of the six coin options have sold out at the mint, forcing collectors to search the secondary market in order to get their hands on one.
The six coin options in the Baseball Hall of Fame Commemorative Coin Program are comprised of both a proof and BU version of a $5 Gold Coin, a $1 Silver Coin and a Half-Dollar Clad Coin. The same design is featured on all versions of the coin.
On the obverse (concave side) is a very recognizable tool of the trade – a baseball glove (or mitt). The image will elicit memories for anyone who has ever played on an organized baseball team, took part in a pick-up game at the local park or sandlot, or even just played a game of catch in the backyard. Inscribed in the palm of the mitt are LIBERTY, IN GOD WE TRUST and 2014. The obverse design was submitted by Cassie McFarland and was chosen from all finalists selected from the pool of entries gathered during a nationwide competition.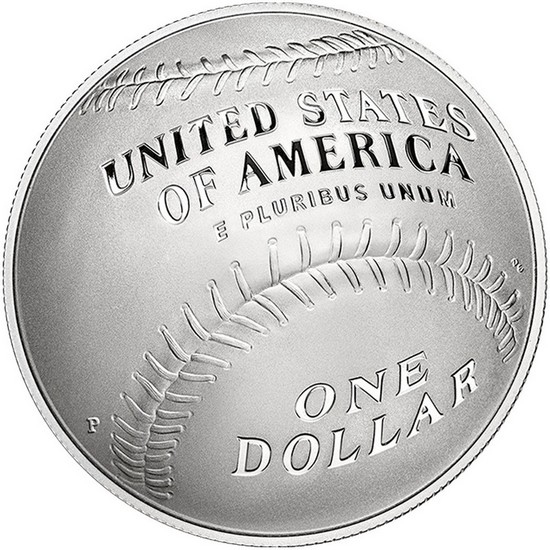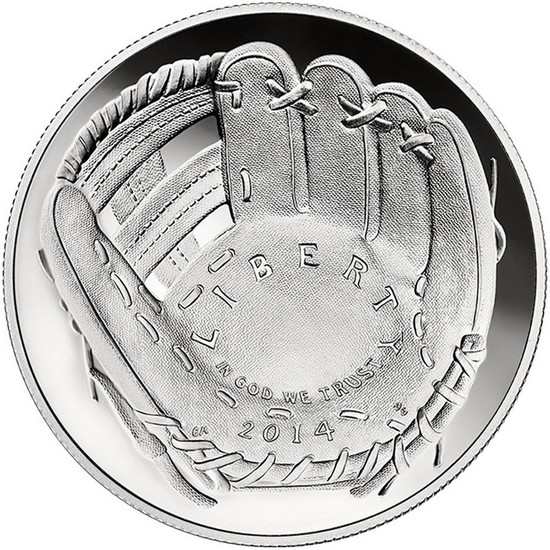 The reverse (convex side) of the coin depicts a baseball similar to those used in Major League Baseball®, complete with a great rendition of the stitching. The baseball depiction was designed by Don Everhart, a Sculptor-Engraver for the U.S. Mint. Everhart also sculpted both sides of the coin. Inscriptions on the reverse include UNITED STATES OF AMERICA and E PLURIBUS UNUM. Each coin also includes an inscription stating the coin's face value: FIVE DOLLARS on the gold coin, ONE DOLLAR on the silver coin and HALF DOLLAR on the clad coin.
Known as the National Pastime, the game of baseball has had a unique connection with Americans and the American experience over the years. Located in Cooperstown, New York, The National Baseball Hall of Fame and Museum is a not-for-profit institution that is dedicated to baseball, its players and the game's impact on the culture of the United States. Collectors now have the opportunity to honor the game of baseball, while commemorating the 75th anniversary of the National Baseball Hall of Fame, by adding these historic domed coins from the U.S. Mint to their collection.