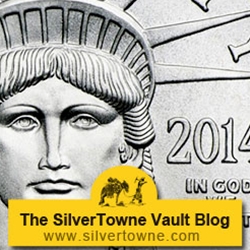 2014 Platinum American Eagle
After a five year break in production, the United States Mint has once again released a mint state bullion version of the Platinum American Eagle (PAE). The minting of this coin had been halted after the 2008 release in order to devote resources to gold and silver bullion coins. U.S. Mint Director Richard A. Peterson has said "We listened to our customers and are pleased to once again offer platinum bullion. Thanks to the hard work of our team, the West Point facility has begun striking platinum bullion coins for the first time since 2008."
2014 Platinum American Eagle BU coins are only being released in a one ounce weight. The mint state version of the PAE features John Mercanti's Portrait of Liberty design on the obverse. The image is said to depict a profile of Liberty looking toward the viewer and into the future. Inscribed on the front is LIBERTY, 2014, IN GOD WE TRUST and E PLURIBUS UNUM. The reverse of the BU Platinum Eagle features Thomas D. Rodger Sr.'s Soaring Bald Eagle design, showing an eagle gliding in front of a shining sun. Inscriptions on the back of the coin include UNITED STATES OF AMERICA, .9995 PLATINUM 1 OZ. and $100. The same Mercanti design is featured on the obverse of the proof versions of Platinum American Eagles, but the reverse design of the collector-grade version changes from year-to-year.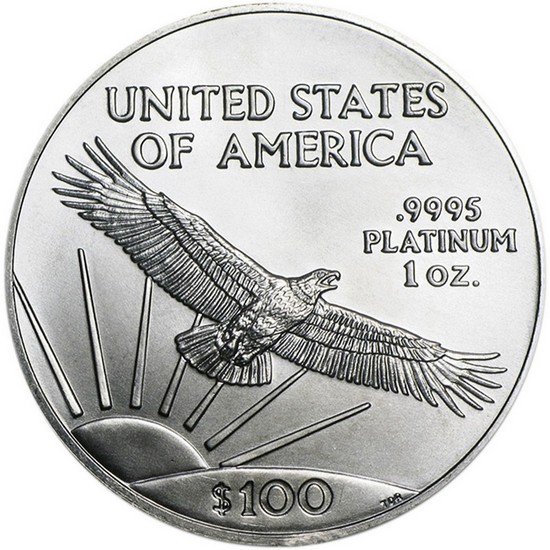 P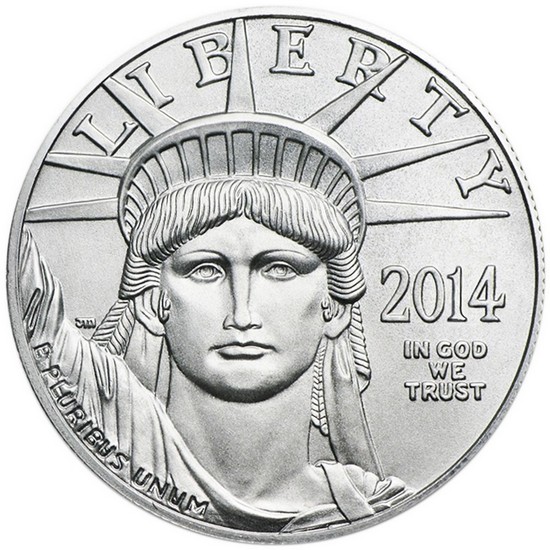 latinum American Eagle Coins are an excellent choice for collectors and investors looking to take advantage of platinum as a precious metal investment. Platinum Eagles are the first and only official investment-grade platinum coins made available by the US Government - with their weight, content (.9995 fine platinum) and purity guaranteed. The 1oz Platinum Eagle Bullion Coins have the highest face value ever to appear on a US coin ($100). Add the first BU Mint State PAE to be released in five years to your collection!