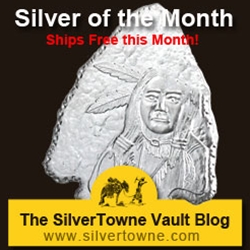 2013 July Silver of the Month
For the July 2013 Silver of the Month we are highlighting something a little different from our typical round silver medallion – a uniquely-shaped silver arrowhead! Produced at the SilverTowne Mint, SilverTowne offers a beautifully and professionally crafted silver medallion arrowhead, featuring a traditional arrowhead shape with a Native American etched in the front of the medallion.
Native American arrowheads were introduced during ancient times, specifically the Stone Age. Arrowheads were carved out of easily flaked and sharpened rock or wood. The arrowheads were then placed at the end of shafts, which could be flung through a bow or thrown as a spear. These arrows and spears were used by Native Americans as tools for hunting food ranging from large animals, such as bison and mammoths, to fish. They were also used as weapons in time of warfare.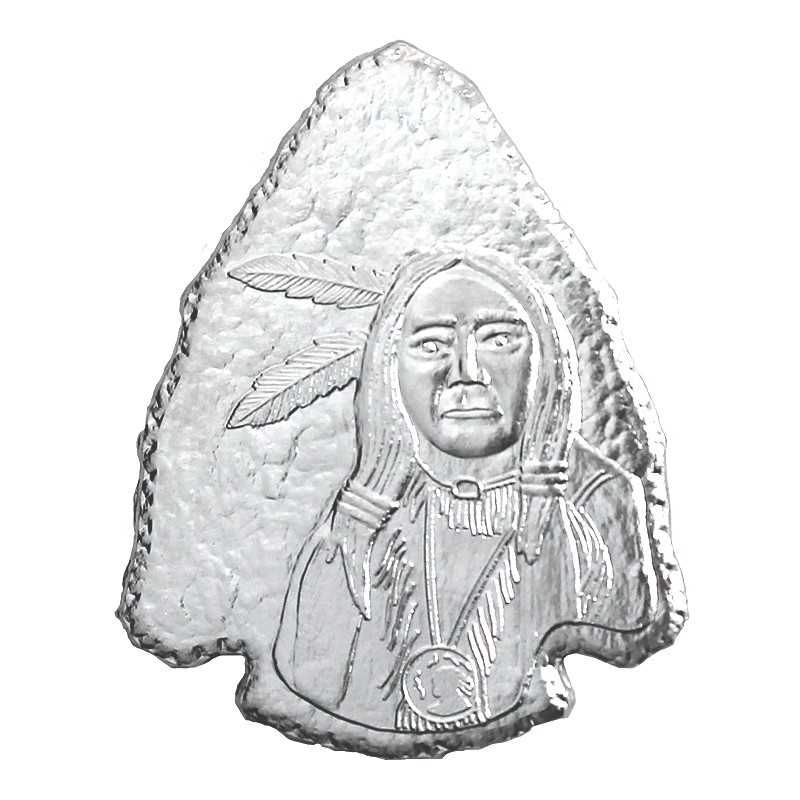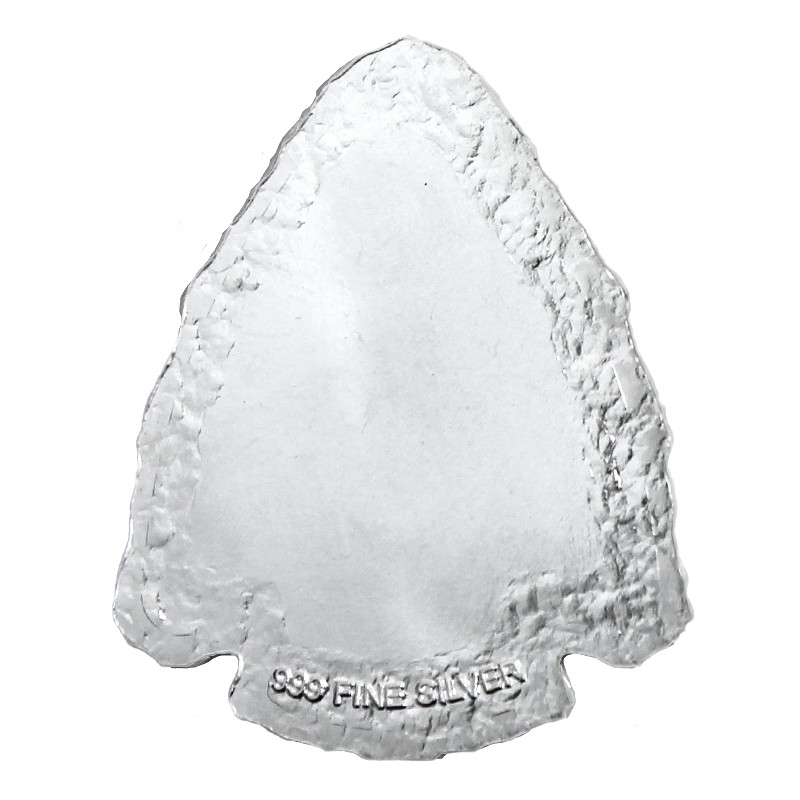 The Arrowhead Shaped Silver Medallion contains 1 troy ounce of .999 fine silver. Your arrowhead silver medallion will arrive secured by a custom-fitted foam insert within an included round capsule. Personalize your silver arrowhead on the reverse with optional engraving. Take advantage of free shipping during the entire month of July and add this unique silver medallion to your collection!
Whatever designs you choose, just keep stacking the silver!
Silver of the Month:
Based on customer feedback, the SilverTowne Silver of the Month allows you to add a variety of designs to your silver stacks with a different featured design offered with free shipping each month. As most investors of precious metals know, an ounce of silver is an ounce of silver – but many people like to have different designs in their silver stacks. After all, if you're going to hold physical silver, why not make it fun and interesting as well as practical? By offering free shipping on a different featured design each month, we hope you will be able to add exciting new designs to your silver collection!