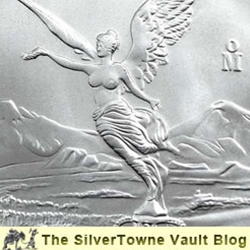 2013 Silver Libertad
La Casa de Moneda de Mexico (the House of Mexican Money) was established in 1535, making it the oldest mint in the Americas. A decree by the Spanish Crown to create the first mint in the Americas led to the creation of the national mint of Mexico by the Spanish viceroy Antonia de Mendoza. The mint has produced some of the most popular silver and gold coins over the years, with one of its latest releases being the 2013 Silver Libertad bullion coin.
The obverse of Silver Libertads feature a winged Victory of Mexican Independence, often referred to as an angel. Two mountain peaks, Popocatepetl and Iztaccihuatl, can be seen in the distance. Inscriptions on the front of the coin include 1 ONZA, PLATA PURA, and 2013 LEY .999.
The namesakes for the mountain peaks come from a Mexican legend - which tells of Popocatepetl, a great warrior, falling in love with the fair maiden Iztaccihuatl, the daughter of another tribe's king. The king would only allow his daughter to marry Popocatepetl if he was victorious in battle with a rival tribe. So the great warrior went into battle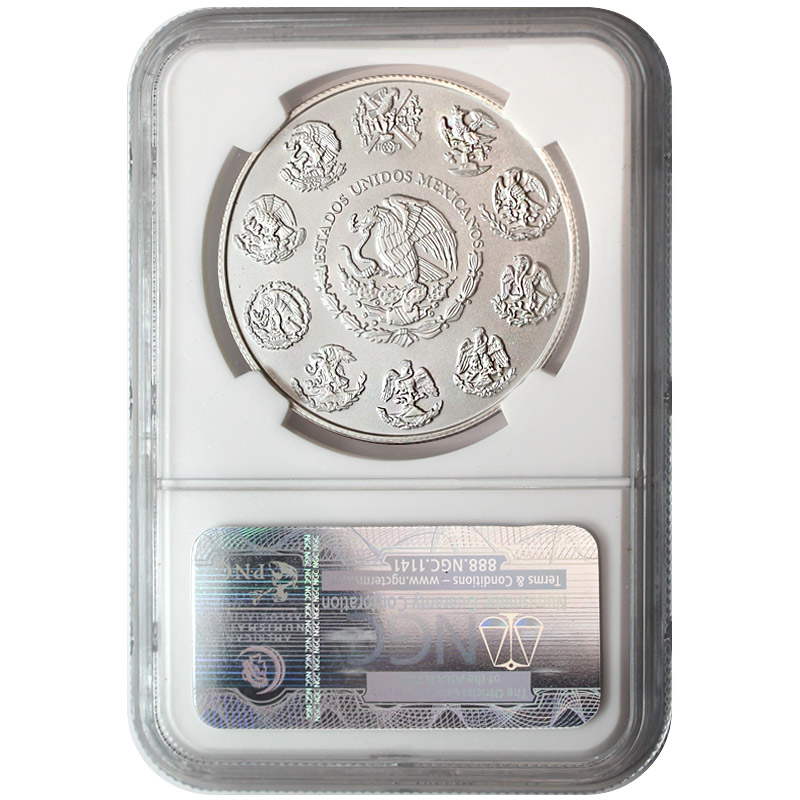 and was indeed victorious, but in his absence a rumor was spread that he had died in battle. Distraught over this news, the young maiden soon died of grief. When he returned, Popocatepetl laid Iztaccihuatl's body over a mountain range, which has a peak named after her. The other peak is named after Popocatepetl, where he is said to now be watching over his one true love.
The reverse of Silver Libertads features the coat of arms of Mexico. The coat of arms depicts an eagle perched on a prickly pear cactus devouring a snake. Around the top of the seal is inscribed Estados Unidos Mexicanos (the United Mexican States).
The design of both sides of the coin was updated in 1996 – with symbols for Mexican provinces added around the coat of arms on the reverse. The obverse of the newer year coins still features the winged Victory of Mexican Independence and the mountain range peaks, but with a different view of the design. (Prior to the update, the design had remained the same since the coin's first release in 1982, through the 1995 release.)
Own a coin from the oldest mint in the Americas by adding the 2013 Silver Libertad to your collection today.