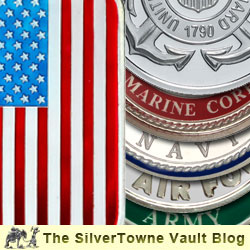 Thank You!
Veterans Day is this Sunday, so all of us at SilverTowne wanted to take a moment to pass along a big thank you to all of the men and women, past and present, who have served in the United States military. Veterans Day is an official federal holiday observed on November 11th of every year. It is a day to celebrate the service of ALL U.S. military veterans (in contrast to Memorial Day which is a day set aside to remember and honor those men and women who died while serving their country).
Without the brave men and women of the armed forces our great country wouldn't be what it is today, so we encourage you to join us in thanking veterans for their service. There are many ways you can show your appreciation - here are just a few ideas:


- A simple verbal thank you to a veteran in person is always appreciated.
- Fly your American Flag proudly at your home or place of business.
- Attend a Veterans Day ceremony in your community.
- Post a message directly on the pages of military social media pages.
- Teach your children about the sacrifices of those that serve.
- Donate your time and/or money to organizations that serve veterans.
- Send a personal note, card or patriotic gift to the veterans in your life.
Precious metals make a very thoughtful gift for veterans, as silver bars and medallions are durable, have a very real potential for increasing in value, and are reminiscent of challenge coins (which have been carried by military personnel since at least World War I as a form of identification). At SilverTowne you'll find silver medallions for the U.S. Army, U.S. Air Force, U.S. Navy, U.S. Marines, U.S. Coast Guard, Army National Guard and Air National Guard. All of these medallions are also available in bronze and bronze enameled. And for the first time, we're offering the Army, Air Force, Navy and Marines silver medallions as an enameled version (for a limited time only).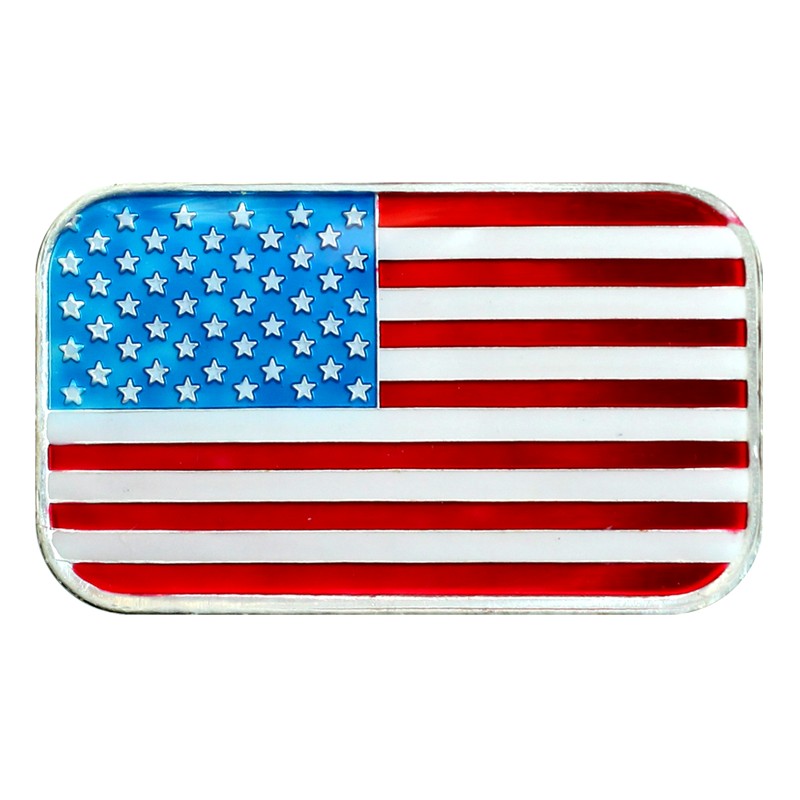 In addition to the medallions featuring U.S. military branches, you can also choose from other patriotic pieces, including the popular American Flag Silver Bar. We also have in stock many military-themed commemorative silver dollars from the United States Mint. These certified silver dollars commemorate Disabled Veterans, Black Revolutionary War Patriots, Civil War Service, Women Veterans, Prisoners of War (POW), Vietnam War Service, World War II Service and Korean War Service.
No matter how you choose to express your appreciation, let us not forget the significant role our military plays in shaping our country. Thank you to all who serve!