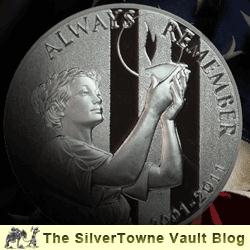 Never Forget 9-11
September 11th is no longer just a date on a calendar. It invokes memories of the most tragic day in our nation's history. On this date in 2001, nearly 3,000 people were killed in terrorist attacks at the World Trade Center in New York City, the Pentagon in Arlington, Va. – across the river from Washington, D.C. – and in a thwarted attack and subsequent plane crash in a field in Shanksville, Pa. Hundreds of courageous first responders risked their lives to save others and many died while performing their sworn duty.
In the aftermath of the attacks on September 11, 2001, citizens throughout the United States of America and from around the world came together to remember and honor those who died in the attacks. People all over the globe continue to mark this date annually by attending public ceremonies, participating in memorial services, or by simply taking a moment of silence on their own to remember.
Throughout history, nations have honored and memorialized people, organizations and events on coins and medallions. Owning these mementos is a good way to remember these special people and events, lest we forget what makes us strong. Start or add to your own September 11th memorial collection with bars and medallions from SilverTowne – and never forget.