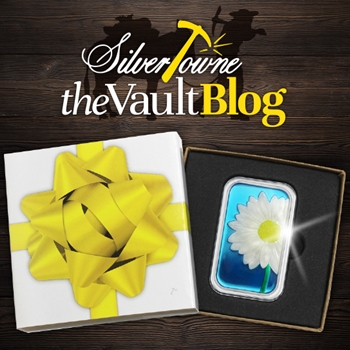 Spring is in the air and our sights are set on warmer weather, more sunshine, more hours in the day, and nature blooming everywhere. One of the best things about the incoming seasons (Spring and Summer) are the flowers that start popping up everywhere, including one of the most beautiful yet simple flowers out there: the daisy. While we have introduced a few different flowers on our silver bullion, the brand new daisy design is bound to be a favorite for many.
Symbolism
Daisies have been around for thousands of years dating back to at least 2200 B.C. Ancient Egyptians grew them for herbal remedies to help with stomach problems, gout and fever. Others consumed them via a tea hoping for a more natural way to soothe coughs, bronchitis, soreness, and pain in general.
As they have been around for so long, there are hundreds of species with many of them holding different meanings. In Norse mythology, the daisy is a sacred flower for the goddess of love, fertility, and beauty, which then becomes the symbol of childbirth, motherhood and new beginnings. In an old Celtic legend, God would sprinkle daisies over the land after an infant dies as a sympathy flower to help bring comfort.
Daisies are a composite flower, or a flower that is made up of multiple simpler flowers, and because of this, they have a meaning of true love. Anniversaries or romantic gestures are a great time for giving daisies.
Custom minted in the United States, this .999 fine silver bar is exclusive to SilverTowne and features a single, detailed daisy close up and in full bloom. The reverse features our standard non-dated design that includes the weight (ONE TROY OUNCE) and purity (.999 FINE SILVER) designated around the area left blank for optional engraving.
Your Daisy silver bar will arrive in a protective plastic capsule inside of our SilverTowne gift box with natural kraft paper made from recycled materials within in the United States. Top off this silver bullion piece with one of our in-house designed outer box sleeve. There are a number of packaging options available at checkout.
If you are interest in some of our brand new enameled options, you can get them here.
Source: bloomandwild.com