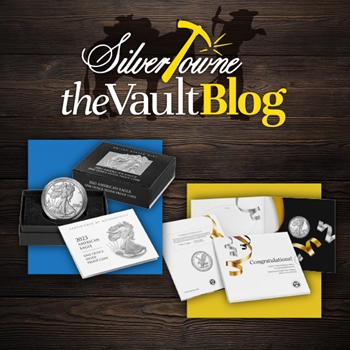 Thursday, March 2nd, beginning at 12pm EST, the United States Mint will release its first collector edition American Silver Eagle coin for 2023. Released individually and as part of the Congratulations Set, the 2023 One-Ounce Silver Proof American Eagle from West Point will be available to collectors everywhere.
Highlighting the well-known Walking Liberty design from Adolph A. Weinman, the 1oz Proof Silver Eagle will include an anti-counterfeit reeded edge variation and feature the 'W' mint mark on the reverse. Struck in 99.9% silver, the coin will retail at $80 and include a black presentation box and be accompanied by a Certificate of Authenticity. The initial household limit is 25.
Also available is the 2023 Congratulations Set which has a product limit of 40,000 and a household limit of three. The set, which also includes the 2023 Proof American Silver Eagle from West Point, will retail for $82.
Source: United States Mint