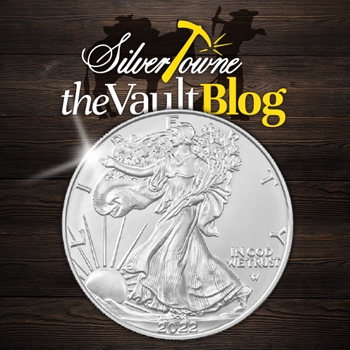 All the way back in November of 2021, the United States Mint tentatively released their production schedule for 2022. Back in December, we tentatively outlined some of those products and their prospective release dates and one of them was the anticipation of the 2022 Proof American Silver Eagle from West Point.
While originally slated for a February 3rd release, the Mint postponed the first American Silver Eagle product to a "TBD" status. Since then, they have most recently given the product another defined date of April 14th. All other details about the coin, including mintage limits and pricing, are unknown. We do, however, know that they will be available at 12pm EST.
Years previous, the Proof Silver Eagle from West Point has been released in conjunction with the Congratulations Set in Original Government Packaging as the annual set also encompasses a Proof Silver Eagle with the "W" mintmark. This still seems to be the plan as the set is also slated for the mid-April release. Details surrounding the 2022 Congratulations Set are also still unknown.
Stay tuned for more information!
Source: United States Mint