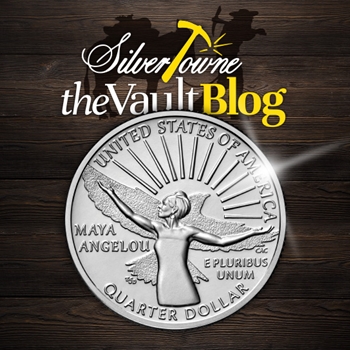 As the new year of 2022 has begun, so has the shipping of the first coins of the brand new American Women Quarters program into circulation according to the United States Mint.
Starting off with Maya Angelou, the circulating quarter dollars were produced at both the Philadelphia and Denver Mints. The other four honorees for 2022 will follow suit in the coming months while the program will continue adding additional honorees through 2025.
Angelou was a writer, poet, social activist, performer, and teacher who earned international fame after the publication of her autobiography, "I Know Why the Caged Bird Sings." Her career consisted of published works of verse, non-fiction, and fiction and featured more than 30 bestselling titles. Social activism, journalism, theater, and dance were also a part of her incredible career in addition to her earning more than 30 honorary degrees. She has read works at Presidential Inaugurations, was awarded the Presidential Medal of Freedom in 2010 from President Barack Obama, and was the 2013 recipient of the Literary Award.
The reverse design of the new circulating quarter dollar will feature Angelou with her arms uplifted. A bird in flight is seen behind her in addition to a rising sun. The image depicted on the coin is said to be inspired by her poetry and representative of the way she lived her life. It was designed by United States Mint Artistic Infusion Program (AIP) Artist Emily Damstra and was sculpted by United States Mint Medallic Artist Craig A. Campbell.
For more information about the Maya Angelou quarters, the Mint suggests consulting with your local banks regarding availability in late January and early February.
Source: United States Mint