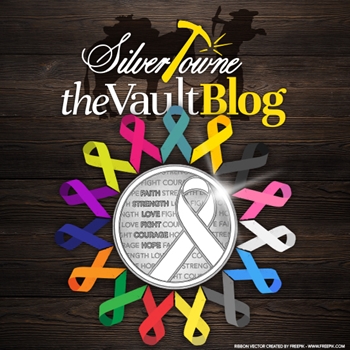 The month of February features a few days that we take note of. Of course, there is Valentine's Day and Presidents' Day. Then there is Ash Wednesday and the lesser-known National Tooth Fairy Day. But every February 4th, there is a day that we should all mark in our calendars and become more active in recognizing. It's a global campaign that understands the challenges ALL human beings face together and that is cancer.
Everyone knows someone or of someone that has gone through cancer. Whether fought and won or fought and lost, cancer affects every corner of this globe and will continue to do so. World Cancer Day is an awareness campaign that is driven by education and looks to unite everyone to "stand up for a cancer-free world."
World Cancer Day - 'I Am and I Will'
An international awareness day, the campaign initiative was created in 2000 and has exponentially grown into a movement that looks to unite every global citizen in the fight against cancer. Every February 4th, the initiative is led by the Union for International Cancer Control (UICC). The intent of this world awareness day is to improve education and stimulate action through our lives personally, as one people, and through the government. Every year, activities and events take place around the world to remind people that we all have a responsibility to reduce the impact that cancer has on our families and within our communities.
The 2021 theme for World Cancer Day is "I Am and I Will." It is the last year of the three-year campaign that began in 2019. For 2021, the organization looks to help drive home the sentiment that 'together, all our actions matter." The "I Am and I Will" theme, according to the World Cancer Day organization, "shows us that our actions have an impact on everyone around us, within our neighborhoods, communities, and cities. And that more than ever, our actions are also being felt across borders and oceans. This year is a reminder of the enduring power of cooperation and collective action. When we choose to come together, we can achieve what we all wish for: a healthier, brighter world without cancer. Together, all of our actions matter." This reminder then begs the question: who are you and what will you do?
Show Your Support With Silver
Custom minted at our own SilverTowne Mint in Winchester, Indiana, these .999 pure silver bullion rounds are exclusive to SilverTowne. With an obverse that features an awareness ribbon atop the words "FAITH, STRENGTH, LOVE, FIGHT, COURAGE, AND HOPE" in bold letters, these words alone stand for encouragement and support. The reverse features our standard non-dated design with the weight and purity designations of "1 Troy Ounce .999 Fine Silver" encompassing a 'blank' area designated for personalization with optional custom engraving.
Spreading awareness with the unique gift of silver is truly a once in a lifetime experience. Developed over two years ago by an experienced in-house team, this addition to our special occasion silver is truly something to be proud of. Commemorate those you love with a powerful message of support and hope while spreading awareness with this special piece.
As our custom packaging completes your gift, choose the appropriate color ribbon custom outer sleeve to represent the cause and awareness of the related illness you wish to speak to. Gift wrapping is no longer needed with this option. With the addition of a natural kraft gift box made with recycled materials within the USA, your silver bullion awareness ribbon medallion will fit snugly within a fitted plastic capsule that is cradled by a custom foam insert.
Source: World Cancer Day