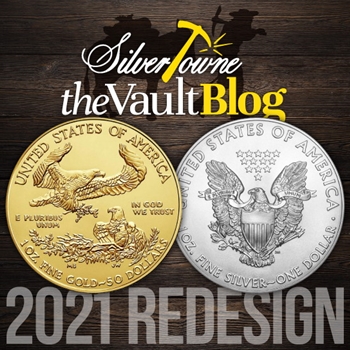 The year 2021 is gearing up to be a big one for the United States Mint, the numismatic hobby, and more specifically, the silver dollar in general. What do we mean, you ask? Well if you can recollect the last year of production for the Morgan Silver Dollars, it will bring you to 1921. If you can remember in that same year, the Peace Dollars began. So, long story short, it will be the 100th year anniversary for the end of the Morgans and the beginning for the Peace dollars. Aside from that big anniversary, there will also be another major change for a different silver dollar: the American Silver Eagle.
The buzz around the hobby about the potential for the Gold and Silver American Eagle programs to get a design change has been circling for quite some time now. The initial idea was brought up to the Citizens Coinage Advisory Committee back in 2014. In March of 2019, United States Mint Director David J. Ryder publicly made remarks about the discussion to change the designs at a banquet held in Pittsburgh for the American Numismatic Association National Money Show. He noted that if any changes were to be made, it would have to be approved by the Treasury Secretary.
However, speculation about the changes to the beloved American Eagle programs was stifled somewhat as it was made clear by the Mint and Director Ryder in late 2019 that anti-counterfeiting measures for the bullion coins were being actively pursued. It was also made clear that the United States Mint was indeed planning a redesign of the reverse of both the Silver and Gold American Eagle programs. The reverses would incorporate both state-of-the-art security and protection with brand new anti-counterfeiting technology.
While increased security for the bullion in the future is the main goal, 2021 will also be the 35th Anniversary of the American Eagle bullion program in general. Both the Silver American Eagle and Gold American Eagle programs have been produced since 1986 in response to the Liberty Coin Act that was signed into law in 1985 by President Ronald Reagan. Neither program's reverses or obverses have changed since its beginnings and the beloved and most collected bullion coin program in the world has been well received.
While it has been confirmed that the reverse of the programs will change in 2021, it is still very speculative about the when of it all. So as we head into 2020 full steam ahead, collectors may find it imperative to collect a "last time ever" design for the coins before they change for good and ultimately, for the better.