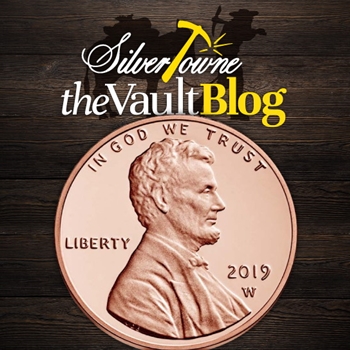 Annual releases are nice, aren't they? American Silver Eagles, Proof sets, Mint sets, America the Beautiful Quarters, etc. They are the one constant in this business until they aren't and usually it is because that series ends and there is nothing more to produce (Presidential Dollar series). It is very rare that the United States Mint shakes up those core products and items that we wait for every year. That is until they do decide to shake it up.
2019W Proof Lincoln Shield Cent
It was not until the release of the 2019 Clad Proof Set in Original Government Packaging on March 1st that we as the collecting hobby and business would learn of their plans to release three special edition pennies in 2019. The catch? They would all bear the "W" mintmark to represent their production at the West Point Mint. The other catch? They would only be exclusive to three sets: the Clad Proof Set, the Silver Proof Set, and the Uncirculated (Mint) Set.
2019W Reverse Proof Lincoln Shield Cent
First up was the 2019 W Proof Lincoln Cent that would accompany the annual 10-coin set in a US Mint sealed plastic. The second premium penny in the 2019 Silver Proof Set in Original Government Packaging was released on April 17th alongside the other 10 coins. This specific penny was struck with a reverse proof finish while still bearing the "W" mintmark. The third and last special edition penny will accompany the Uncirculated Set with its release on May 14th. This penny will have the same mintmark and be in an uncirculated finish.
As far as the Mint is concerned, the reason behind these pennies was to thank their loyal customers. These special bonus coins though sure have shaken the rest of the hobby as certified versions have popped up everywhere and the demand for the sets have increased over previous years because of it. Although, these pennies will not be limited in nature as the production of the annual coins sets will continue throughout the year like normal.
Featured Products: Premium 2019 W Lincoln Cents