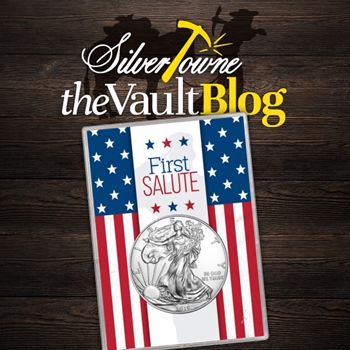 Tradition. Strength. Honor. The military is built on all of these.
One of the biggest traditions of the United States Army is the First Salute, which occurs during the commissioning ceremony. What is a commissioning ceremony you might ask? This happens when a soldier receives his second lieutenant shoulder boards as well as takes the oath of office. But in addition to both those things, an exchange of a silver dollar takes place as the importance of this in the ceremony is still highly received.
Silver Dollar Salute (First Salute)
The ceremony itself occurs at the apex of a soldier's years of study and training that has taken place. The event marks the moment of an officer in training moving to a leader of a number of soldiers. A cadet becomes an officer and the time-honored tradition of the silver dollar presentation takes place.
Although it is not a known fact why or how the tradition started, it is highly regarded and dates back to the 19th century. The new officers are responsible for presenting their saluting officer a silver dollar to represent respect towards the new rank and position. The saluting officer is most likely the one who supported and helped guide the newly commissioned officer through their training. The dollar symbolizes the cycle of leadership and the completion of training.
Silver Dollars
Although a number of dollars can be chosen for this event, historically Morgan Silver Dollars (1878-1921) and Peace Dollars (1921-1935) are the ones most often chosen. Although it has occurred in ceremonies that the silver dollar of current times is chosen. For example, in the 1970s, a newly commissioned officer might have chosen a less expensive 40 percent silver Eisenhower Dollar. Some might also choose an American Silver Eagle (1986-present). The dollars chosen depend on the time period and the person on the receiving end.