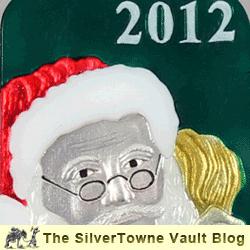 Christmas Silver
Every year some of the most popular pieces we offer at SilverTowne are our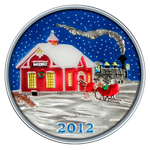 Christmas bars and medallions. These fun-to-collect selections are all custom-minted by SilverTowne Mint and come in a wide-selection of designs. The brand new lineup of 2012 pieces is now available! Order yours now at the current market prices and enjoy a little bit of 'Christmas in July'. The new 2012 Hanukkah selections are also available for purchase.
With so many new designs, in both plain and vibrant hand-painted enameled varieties, there is something for everyone! You'll love our Santa Clauses,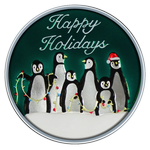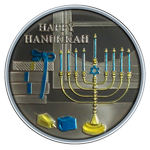 snowmen, kittens, penguins, angles, bears and more – and don't miss this year's version of our annual Garfield design. All of our Christmas Silver and Bronze Medallions and Bars come with your choice of a gift box and capsule, or a brightly-colored pouch with an ornament capsule (allowing you to easily attach a hook, hang and enjoy). To further personalize your medallions and bars, we offer optional custom engraving as well.
S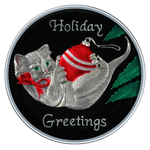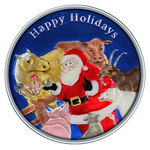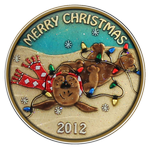 ilver and Bronze Holiday medallions and bars from SilverTowne make great gifts, ornaments, decorations or keepsakes. Recipients of these very thoughtful gifts will enjoy their beauty and the fact that they could go up in value over the years based on the precious metals market. Both the bars and medallions also make gorgeous ornaments for hanging on trees and other displays. They can also be used as table decorations, package toppers, and in other creative ways. You'll also enjoy keeping your collection handy as keepsakes to go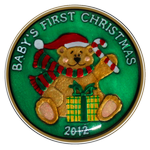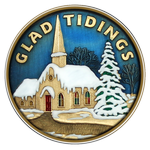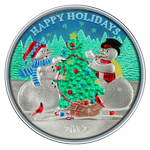 through and reminisce from time to time.
Whether you buy medallions and bars for yourself or to give as gifts, now's the time to pick out your favorite 2012 designs. Available in silver or bronze, plain or enameled, rounds and bars, as ornaments or in boxes, engraved or left blank – the possibilities are virtually endless! Check them out now…