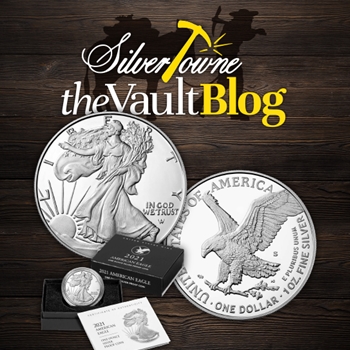 The United States Mint production has been a roller coaster from the get-go this year. Between products in general and the postponement of certain items, it is safe to say that we are more at the mercy of the Mint than ever before. However, while that statement seems a bit pointed, we also have to admit that what they have done as far as design and output has been next level. More specifically speaking to this year, the new designs of the American Eagle Gold and Silver Program. Which brings us to mention the next release in the American Silver Eagle Program: the 2021 American Eagle One-Ounce Silver Proof Coin from San Francisco.
Slated for release today beginning at 12pm EST, the coin will feature the Type 2 Eagle Landing reverse and be the only San Francisco minted coin this year unlike the West Point Mint who has released both versions of the reverse. Product limit is set at 200,000 (100,000 less that the previous West Point Minted Type 2 Proof that sold out in minutes) with a household limit set at just three.
The coin will feature the 'S' mintmark on the reverse just to the right of the eagle and will arrive in a black presentation box with a Certificate of Authenticity. Currently, the coins will retail at $73.00.
Source: United States Mint