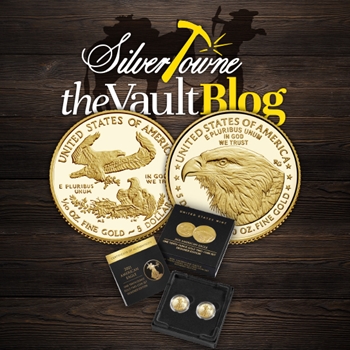 Today the United States Mint will once again cover new ground as they release a first of its kind two-coin set beginning at 12pm EST. This set is the 2021 American Gold Eagle One-Tenth Ounce Two-Coin Set Designer Edition.
With a product limit of just 5,000 and a household limit of just one per, the set contains two tenth-ounce American Gold Eagle coins featuring the first of the new design (Type 2) and the last of the old (Type 1).Minted at West Point, the coins will feature a Proof finish and will be struck in 22-karat gold. Each coin will be in a capsule featured in a black presentation case and will come with a Certificate of Authenticity. According to the Mint, some of the coins will feature hand signed Certificates of Authenticity by the Director of the United States Mint, David J. Ryder.
This extremely unique set was designed with the serious collector in mind as quantities are extremely limited and will retail at $645.
Source: United States Mint