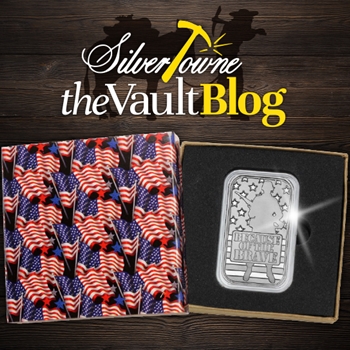 "Those who have long enjoyed such privileges as we enjoy forget in time that men have died to win them." - Franklin D. Roosevelt, 32nd President of the United States
Every Memorial Day, which falls on May 31st this year, it is customary to remember and honor those who have made the ultimate sacrifice throughout this country's history. The United States federal holiday has been officially recognized since 1971 as an act of Congress was passed deeming the annual observance the last Monday in May. Memorial Day aims at commemorating all the men and women who died while in the military acting in service to their country, especially those who passed in battle or as a result of an injury in battle. We as a country should spend this day reflecting on the lives given as a result of our personal freedoms that we enjoy every day without thinking twice about it. Supporting loved ones in times of such loss should also be something we consider doing on this day.
Here at SilverTowne, we have made it a priority to show full support and respect to military services and to all those who serve or have served this great nation. This Memorial Day, we bring special attention to some pieces in our Patriotic themed silver bullion collection aimed at showing support with something truly unique like silver.
Exclusive to SilverTowne and custom minted at the SilverTowne Mint in Winchester, Indiana, this in-house designed silver ingot was inspired by the brave men and women in uniform who continue to sacrifice for our freedoms. The obverse features the American Flag stars and stripes atop a polished and proof-like surface in the background. It also depicts a silhouette of a geared American soldier and a dog tag that says "BECAUSE OF THE BRAVE" boldly across the front. The reverse design is our standard non-dated back that includes both the weight (ONE OUNCE) and purity (.999 FINE SILVER) designation around an oval-shaped area in which is specially designed for personalized engraving.
Your special bullion piece will arrive in a protective plastic capsule that fits securely inside of our in-house designed SilverTowne gift box made of recycled materials from within the USA. The protected ingot will fit snugly inside a custom dark grey foam insert that is designed to fit the inside of the box. Finish it off with a SilverTowne outer box sleeve to make this perfect for gift-giving. Choose our Pledge of Allegiance design or from the many alternate packaging options available as there is a blank area on the back to write a message to that special someone. No gift wrapping is needed!