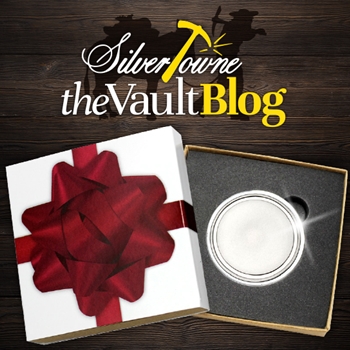 We all like a custom option, do we not? When you go to purchase maybe a pair of shoes or a t-shirt or something specific, you might find yourself looking at 'similar' things to what you want but never THE thing you are in search for. So when companies and businesses have custom options available, it is always a plus. We happen to be one of those companies.
Here at SilverTowne, we know that our extensive silver bullion collection featuring a number of themes, sizes, and lot amounts meet our customers needs. Long story short, it is nice to have options. However, when our customers suggested the idea of blank bars and rounds a while back, we understood that sometimes you just need to be in control. Hence, blank silver bullion was born and we gave you guys the pen and allowed for the canvas to be personalized.
While we are now well into 2021 with Spring underway, we thought it best to offer a Silver of the Month option for April that would allow customers to get a little fancy with their gift giving. Not sure what the Silver of the Month means? If you would, please continue reading.
Do you like free shipping? Of course, you do. Do you like the opportunity to get silver without having to buy more than what you want? Who doesn't? Welcome to our unofficial official silver of the month club where you do not have to sign up or enter any more information than necessary. All you have to do as a loyal SilverTowne customer is scroll to the bottom right of the homepage to figure out what piece of silver is featured each month and boom, you are in!
Custom minted at our very own SilverTowne Mint in Winchester, Indiana, this exclusive .999 fine silver round features a completely blank design on the obverse with a reflective outline around a frosted area left for engraving. The reverse also features a blank area designated for engraving with the weight (ONE TROY OUNCE) and purity (.999 FINE SILVER) designated along the top arc of the design atop a prooflike background.
Your blank silver medallion will arrive in a protective plastic capsule to ensure its safety during the shipping process. It will then fit snugly inside of a premium dark grey foam insert that fits directly into our in-house design SilverTowne gift box with natural kraft paper made from recycled materials within the United States. Choose from a number of packaging options at checkout, including a custom fitted outer box sleeve that fits directly over the gift box. It was also designed with personalization in mind as the back features a blank area on the back for your To/From message. No gift wrapping or extras needed!