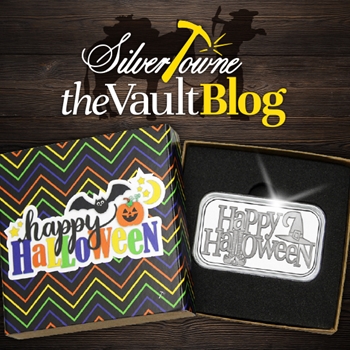 "When witches go riding, and black cats are seen, the moon laughs and whispers 'tis near Halloween."
We are in the early days of October which means we have already been watching scary movies and movies from our childhood (Hocus Pocus if you want to get specific), buying candy, shopping for costumes, decorating, and more. Once summer turns to fall, all we can focus on is not only the changing of the seasons and the weather but the completely different vibe we get during the autumn and approaching Halloween season. The idea of Halloween, from a modern and non-origin standpoint, is to celebrate with candy, costumes, superstitions, and more. Imaginations run wild and we all come together to believe in the magic of the night.
Depending on where you live and your response to the ongoing pandemic we ALL are living through, things may look a bit different this year. Let us be honest, what has NOT looked different this year? 2020, are we right?!?! But before you get discouraged about the spooky season before us being limited in nature, remember that we here at SilverTowne have always been here for your Halloween silver needs. Exclusive to SilverTowne and custom minted at our very own minting facility in rural Indiana, our Halloween collection is sure to please just about everyone!
For those of you not looking to load up your young trick-or-treater's bags with 15 kinds of sugar, think about the option of gifting silver bullion. It's the gift that keeps on giving and keeps the cavities away (at least in the few shorts days following October 31st).
This .999 fine silver ingot features the words "Happy Halloween" across the surface of the obverse while a witch's pointy hat and stockings with boots make the two L's in Halloween. The reverse features our standard non-dated back with the weight and purity (ONE OUNCE .999 FINE SILVER) around the designated area left for personalization (engraving).
This budget-friendly silver bullion option is comprised of just a half-ounce of .999 fine silver and is perfect for beginning collectors. The obverse of the medallion features the words "Trick Or Treat" with the 'O' featuring a spider web along with a spider hanging off the letter "K". The reverse features our standard non-dated back with the weight (½ OUNCE) and purity (.999 FINE SILVER) designated around the area left blank for optional engraving.
All of your Halloween bars and rounds will arrive in a protective plastic capsule to ensure maximum safety during the shipping process. The piece will then fit snugly inside a premium dark grey foam insert that fits directly into our in-house designed SilverTowne gift box with natural kraft paper made from recycled materials within the United States. Top off these trick-or-treat gifts with an in-house designed outer box sleeve that features a festive Happy Halloween design. The design includes a bat and a jack-o-lantern with vibrant and bold colors including orange, green, purple, and yellow atop a black background. There are also a number of alternative packaging options to choose from upon checkout. Each sleeve features a blank area on the back to write messages and more. No gift wrapping is needed!