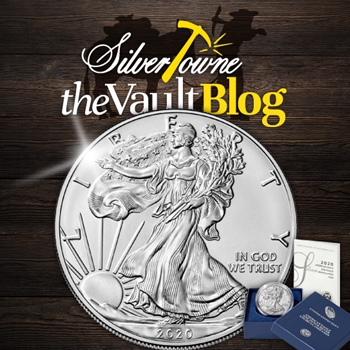 Get ready American Silver Eagle collectors, the United States Mint will have another annual release ready for you tomorrow!
With release dates on a 'To Be Determined' status for the longest time since the beginnings of the COVID-19 pandemic, the Mint is slowly releasing products and the Uncirculated (Burnished as we know it) 2020 American Silver Eagle is one of them. It will be the third version this year with the bullion edition and the Proof from West Point having already been released back in early January.
Set for release tomorrow, July 8th, the Uncirculated (or Burnished as we know it) 2020 American Silver Eagle from the West Point Mint will go on sale at noon EST. With the classic Lady Liberty design from Adolph A. Weinman on the obverse and the heraldic eagle on the reverse, the .999 fine silver one-ounce coin will be packaged in a blue presentation box and come with a Certificate of Authenticity. There are no product or mintage limits and the coin is set to retail at $54 per unit.
Although the American Silver Eagle program began in 1986, the Burnished version did not make an appearance until 2006. The production of the smooth, matte-like finish is achieved using special planchets. The minting process involves a strike on the burnished blanks before being struck with the American Silver Eagle die. Each reverse bears a "W" mintmark representing its production at the West Point Mint.
These coins have been an annual occurrence for the United States Mint since 2006 with the exception of the years 2009 and 2010. Production resumed in 2011 and has continued on ever since.