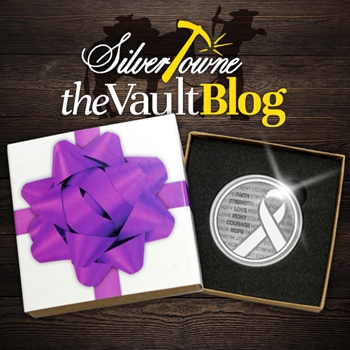 Let us not waste time getting straight to it.
Alzheimer's disease is the sixth leading cause of death in the United States. Between 2000 and 2017, deaths caused by this disease increased by 145% while heart disease decreased by 9%. One in three seniors dies with the disease or another dementia. It kills more than breast cancer and prostate cancer combined.
Shock factor aside, these numbers are staggering and they are only the tip of the iceberg. If you have felt lately that the conversation around Alzheimers and dementia has increased in the most recent years, you would be correct as the rapid growth can be boiled down to this one figure by the Alzheimer's Association: every 65 seconds someone in the United States develops the disease.
November is National Alzheimer's Disease Awareness Month. The number of Americans living with this disease is growing and the research and awareness are more important now than ever. In 1983, President Ronald Reagan made the official designation and it continues to be recognized as such. In addition, November is also National Family Caregivers Month. When it comes to caring for those diagnosed, 83% of the help provided to older adults comes from family members, friends, or unpaid caregivers. Those who care for those affected endure emotional, financial, and physical ailments as it takes quite the toll.
Purple Ribbons Supporting Other Causes
Purple ribbons are most commonly known for spreading awareness about Alzheimer's and other dementia-related diseases. Other cancer-related illnesses and diseases that use this color ribbon are but not limited to Crohn's, Cystic Fibrosis, Domestic Violence Awareness, Lupus, Pancreatic Cancer, Rett Syndrome, Thyroid Cancer, and more.
Show Your Support With Silver
Custom minted at our own SilverTowne Mint in Winchester, Indiana, these .999 pure silver bullion rounds are exclusive to SilverTowne. With an obverse that features an awareness ribbon atop the words "FAITH, STRENGTH, LOVE, FIGHT, COURAGE, AND HOPE" in bold letters, these words alone stand for encouragement and support. The reverse features our standard non-dated design with the weight and purity designations of "1 Troy Ounce .999 Fine Silver" encompassing a 'blank' area designated for personalization with optional custom engraving.
Spreading awareness with the unique gift of silver is truly a once in a lifetime experience. Developed over the past year by an experienced in-house team, this recent addition to our special occasion silver is truly something to be proud of. Commemorate those you love with such a powerful message of support and hope while spreading awareness with this special piece.
As our custom packaging completes your gift, choose from a number of outer box sleeves, like the purple ribbon option, that are available to accompany your gift for easy and convenient giving. Gift wrapping is no longer needed with this option. With the addition of a natural kraft gift box made with recycled materials within the USA, your silver bullion awareness ribbon medallion will fit snugly within a fitted plastic capsule that is cradled by a custom foam insert.