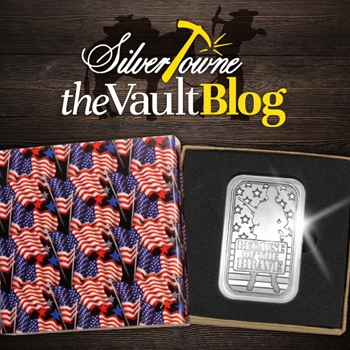 "We sleep safely at night because rough men stand ready to visit violence on those who would harm us." - Winston Churchill
Read the quote above over and over again and really let it sink in. We as free moving Americans have taken for granted for years the freedoms afforded to us by the United States Military.
There are only three federally recognized holidays that involve military appreciation and recognition: Memorial Day, Independence Day, and Veterans Day. That does not sound right, does it? If you are wondering how that's possible, federal holidays do not even make up for a quarter of the U.S. Military holidays that are celebrated throughout the year. Some of these holidays consist of Patriots Day, Pearl Harbor Remembrance Day, D-Day, Military Appreciation Month, and many more. There are nearly 30 plus holidays recognized nationally, not federally, for the brave men and women, past and present, who are serving or have served this great nation.
We at SilverTowne believe wholeheartedly in the year-round appreciation of these men and women. So it only makes sense that we dedicate a bullion piece to this recognition. Does the saying, "Home of the free because of the brave" sound familiar? We developed a bullion design based on that very statement and we could not be more proud to not only offer it to our customers but offer it this month as our Silver of the Month. Not sure what our Silver of the Month entails?
Do you like free shipping? Of course, you do. Do you like the opportunity to get silver without having to buy more than what you want? Who doesn't? Welcome to our unofficial official silver of the month club where you do not have to sign up or enter any more information than necessary. All you have to do as a loyal SilverTowne customer, is scroll to the bottom right of the homepage to figure out what piece of silver is featured each month and boom, you are in!
Exclusive to SilverTowne and custom minted at our very own SilverTowne Mint in Winchester, Indiana, this in-house designed silver ingot was inspired by the brave men and women in uniform who continue to sacrifice for our freedoms. The obverse features the American Flag stars and stripes atop a polished and proof-like surface in the background. It also depicts a silhouette of a geared American soldier and a dog tag that says "BECAUSE OF THE BRAVE" boldly across the front. The reverse design is our standard non-dated back that includes both the weight (ONE OUNCE) and purity (.999 FINE SILVER) designation around an oval-shaped area in which is specially designed for personalized engraving.
Your special bullion piece will arrive in a protective plastic capsule that fits securely inside of our in-house designed SilverTowne gift box made of recycled materials from within the USA. The protected ingot will fit snugly inside a custom dark grey foam insert that is designed to fit the inside of the box. Finish it off with a SilverTowne outer box sleeve to make this perfect for gift-giving. Choose our Pledge of Allegiance design or from the many alternate packaging options available as there is a blank area on the back to write a message to that special someone. No gift wrapping is needed!