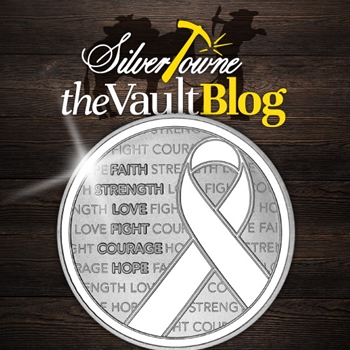 Survivorship: the state of being a survivor. This is the dictionary's definition of such condition of state. But to those who have been diagnosed with, lived with, lived through, and lived beyond such a thing like cancer, that definition is incredibly vague.
Being a survivor of cancer, no matter what kind, means strength, courage, love, appreciation, celebration, and gratitude. According to the National Cancer Institute, as of January 2019, it has been estimated that 16.9 million individuals within the United States are cancer survivors. That number is expected to increase to 21.7 million by 2029.
June 2nd was the official recognization of the 32nd National Cancer Survivor Day. This day allows for and shows support to tens of thousands of individuals that come together in their local communities to celebrate the victory that is surviving cancer and related illnesses. It is known within this specific organized event that the day represents a Celebration of Life and allows for everyone who lives with a history of cancer to connect with one another. This day has been created to spread awareness of the challenges those of cancer survivorship still face and to promote ongoing research legislation that would provide even more support within their lives.
Lavender Ribbons Supporting Other Causes
Lavender ribbons are an overall representation of cancer awareness and are the ribbon color of choice for National Cancer Survivor Month. Other cancer-related illnesses and disease that use this color ribbon are but not limited to Craniosynostosis awareness, Epilepsy, Gynecological Cancer, Hypokalemic Periodic Paralysis, Infantile Spasms, and Rett Syndrome.
Show Your Support With Silver
Custom minted at our own SilverTowne Mint in Winchester, Indiana, these .999 pure silver bullion rounds are exclusive to SilverTowne. With an obverse that features an awareness ribbon atop the words "FAITH, STRENGTH, LOVE, FIGHT, COURAGE, AND HOPE" in bold letters, these words alone stand for encouragement and support. The reverse features our standard non-dated design with the weight and purity designations of "1 Troy Ounce .999 Fine Silver" encompassing a 'blank' area designated for personalization with optional custom engraving.
Spreading awareness with the unique gift of silver is truly a once in a lifetime experience. Developed over the past year by an experienced in-house team, this recent addition to our special occasion silver is truly something to be proud of. Commemorate those you love with such a powerful message of support and hope while spreading awareness with this special piece.
As our custom packaging completes your gift, choose a blue ribbon custom outer sleeve to represent the cause and awareness of cancer survivors. Gift wrapping is no longer needed with this option. With the addition of a natural kraft gift box made with recycled materials within the USA, your silver bullion awareness ribbon medallion will fit snugly within a fitted plastic capsule that is cradled by a custom foam insert.