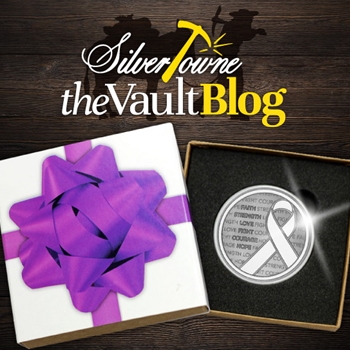 There is a Presidential Proclamation made every year at this time. This proclamation is a plea to Americans near and far to make it a priority to pay attention to their bodies and to pay attention to all the risk factors that can increase a person's likelihood of developing cancer and what to do to reduce them.
April is National Cancer Control Month and its importance has been made clear and evident ever since its approved resolution by Congress during President Franklin D. Roosevelt's term. President Roosevelt signed the National Cancer Institute Act on August 5th, 1937, in attempts to kickstart the future conquest of cancer. These proclamations are federally endorsed annual observations with the last proclamation given by President Donald J. Trump on March 29, 2018.
In 2018, the American Cancer Society published Cancer Facts and Figures and estimated that there would be over 1.7 million new cancer cases diagnosed in addition to over 600,000 deaths due to cancer-related illnesses within the United States. These facts and figures, in addition to the Presidential Proclamations and the observation of April as National Cancer Control Month, are an attempt to move forward the importance of early detection through screenings and prevention methods in addition to overall awareness. Treatments and early detection have been a tremendous factor in increasing life expectancy and furthering the lives of cancer patients.
Lavender Ribbons Supporting Other Causes
In addition to National Cancer Control Month and its overall awareness meaning, lavender ribbons are representative of but not limited to the following cancer-related illnesses and disease: Craniosynostosis awareness, Epilepsy, Gynecological Cancer, Hypokalemic Periodic Paralysis, Infantile Spasms, and Rett Syndrome.
Show Your Support With Silver
Custom minted at our own SilverTowne Mint in Winchester, Indiana, these .999 pure silver bullion rounds are exclusive to SilverTowne. With an obverse that features an awareness ribbon atop the words "FAITH, STRENGTH, LOVE, FIGHT, COURAGE, AND HOPE" in bold letters, these words alone stand for encouragement and support. The reverse features our standard non-dated design with the weight and purity designations of "1 Troy Ounce .999 Fine Silver" encompassing a 'blank' area designated for personalization with optional custom engraving.
Spreading awareness with the unique gift of silver is truly a once in a lifetime experience. Developed over the past year by an experienced in-house team, this recent addition to our special occasion silver is truly something to be proud of. Commemorate those you love with such a powerful message of support and hope while spreading awareness with this special piece.
As our custom packaging completes your gift, choose a blue ribbon custom outer sleeve to represent the cause and awareness of colorectal cancer. Gift wrapping is no longer needed with this option. With the addition of a natural kraft gift box made with recycled materials within the USA, your silver bullion awareness ribbon medallion will fit snugly within a fitted plastic capsule that is cradled by a custom foam insert.
Source: www.bigtencrc.org