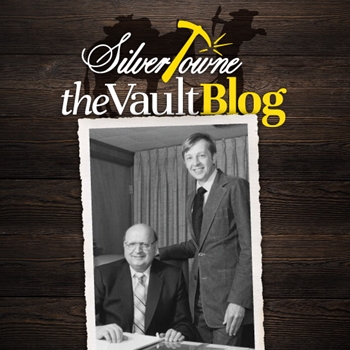 FOR IMMEDIATE RELEASE
January 18, 2019 -- After more than fifty years working for SilverTowne with his father the late Leon Hendrickson, David Hendrickson will be retiring on January 21, 2019.
Over 50 Years with SilverTowne
David Hendrickson joined the family business as a very young man and worked with his father to build a multi-million dollar bullion and numismatic business. During his time at SilverTowne, he worked with collectors and investors nationwide. Like his father Leon, David always believed a person could be trusted by a handshake. David worked with international mints and developed wide-ranging business relationships.
David said: "It's time to step aside for my sister Tanda and her three boys to preserve the livelihood and future of the family business. She has asked me to continue on as an advisor and member of the Board of Directors. I know I leave SilverTowne in excellent hands with my six nephews who have grown up in the business. I think my father would be proud of my decision."