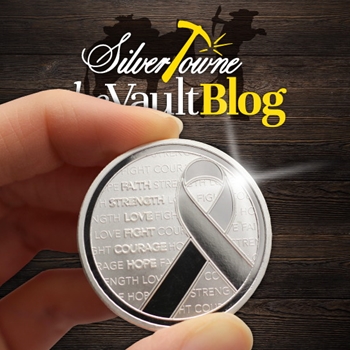 Benefits. 5K's. Fundraisers. Ribbons.
All of these events or symbols can be diverse and mean so many different things yet often, they all have the same goal in mind at the end of the day: awareness.
Ribbons for Causes
Most of us have been touched in some way by cancer or disease. Whether watching someone close to us in the fight of their lives or personally living the fight yourself, it seems impossible to sit on the sidelines. Uniting for a cause inspires people to act and ribbons backed with a cause brings to light everyday battles that continue to take place.
Awareness ribbons have quickly become the face of the fight against cancer. Specific colors and color combos represent specific cancers, diseases or causes. As the need to bring awareness has extended well beyond the color spectrum, some colors represent several causes. Among the most well-known ribbon colors are pink for breast cancer awareness, red for heart disease, yellow for childhood cancer or supporting our troops, and teal for ovarian cancer.
Every day, the list of causes grow as the level of support for our fellow humans increases. Awareness created with these ribbons boosts prevention with early detections as well as enhances community support for those who are fighting, have fought, or are now overcoming the diseases and illnesses that take such control of our loved ones. Ultimately, we hope and pray for victory over each fight.
Show Your Support With Silver
Custom minted at our own SilverTowne Mint in Winchester, Indiana, these .999 pure silver bullion rounds are exclusive to SilverTowne. With an obverse that features an awareness ribbon atop the words "FAITH, STRENGTH, LOVE, FIGHT, COURAGE, AND HOPE" in bold. These words alone stand for encouragement and support. The reverse then features our standard non-dated design with the weight and purity designations of "1 Troy Ounce .999 Fine Silver" encompassing an area designated for personalization with custom engraving.
Showing your support with the unique gift of silver is truly a once in a lifetime experience. Developed over the past year by an experienced in-house team, this new addition to our special occasion silver is truly something to be proud of from our standpoint and certainly yours as an individual that wishes to celebrate and/or commemorate those you love with such a powerful message of support and hope.
Our custom packaging completes your thoughtful gift; made with recycled materials all in the USA, the natural kraft paper gift box houses a custom foam insert cradles your silver round inside a fitted plastic capsule keeping it safely snug inside. In addition, custom outer sleeves come in a variety of bow colors and have a space for personalized messaging on the back. Gift wrapping is no longer needed, simply choose a bow color or sleeve design to match your cause. A purple gift bow, representing overall cancer awareness, is the default color selection for this gift box sleeve unless chosen otherwise.