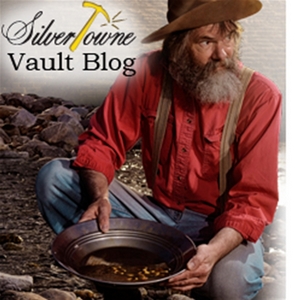 Owning Precious Metal - Part 2
This is the second post of several "Introduction" blog posts about Owning Silver & Gold that covers common questions of what bullion is, how it's measured, what purities there are, what kind of products you can buy, why to buy to historical blunders, counterfeit concerns, market prices vs. the economy, etc. In this post, we review the Investor Style Buyer and what types of gold and silver you can buy like this - What is YOUR STYLE? Investor? Survivalist? Collector? Gifter? – Investor: Defined
---
First – let's get caught up, if you haven't read the first blog in this series – read Introduction to Owning Silver & Gold - Post 1.
The Investor Style Defined:
If your main focus is building and preserving wealth for your future, then you may be an investor. Diversifying your other holdings (like a 401(k), mutual funds, savings accounts, etc.) with precious metals is a great way to make sure you do not have all of your eggs in one basket! There are even IRAs that accept certain precious metals as an asset while keeping the tax benefits associated with an IRA account type; if that is something that piques your interest, SilverTowne facilitates accounts of this type (see more information here). Another investor mindset factor is the availability of the 'buy-back' value; if at any point you want to 'cash out' on the bullion you have purchased, you will want product that is common so dealers will be willing to buy from you.


Generally speaking when you are looking for investment grade bullion you are going to be buying non-certified bullion that is priced based on market fluctuations, demand and availability. When you place precious metals like gold and silver in IRAs there is a requirement for gold to be .995+ Pure (with the exception of Gold American Eagles that are only .9167 Pure) and for silver to be .999+ Fine. Overall you are going to want to search for the best 'over spot' pricing available from reputable dealers and to keep an eye on what the precious metals market is doing and decide if you feel like your timing is good to purchase.


What do I mean by 'reputable dealers'? We have all heard the disappointing stories of people buying precious metals and not having them 'physically' on hand and when they go to 'get or cash out' their purchase(s), they never existed in the first place and/or the dealer they bought from happened to not have all of the product they sold on hand when a customer wants it. What happens to these people? Not every story ends the same, but if the product never existed to begin with, the consumer that bought these products will have a very hard time ever recovering their money back. That said, you will really want to research who you are buying from and if you are buying for yourself you will want that PHYSICAL product in your hand soon after you buy it and to put it in a safe place (unless you are putting these into an IRA, of course, then you are required to store it with an approved depository (details here)). If a price ever seems 'too good to be true' it probably is; look very closely at product details, purities, weights, etc. when you're buying to be sure. A common overlooked factor is gold 'PLATED' or silver 'PLATED' bullion…not good, unless of course you are looking for a pretty paper-weight! Namely, SilverTowne has been in the precious metals industry since 1949, not many dealers can say that for a reason; so buy from a dealer that has been in the industry for a long time and has a good, solid industry reputation!


How do you compare pricing for products like this? All dealers will have their gold and silver of this type priced at a certain percentage or set dollar amount over the current market spot price. Pricing will depend on what it costs for the dealer to attain or maybe even produce the product, current market conditions, how much it will cost to get the product to you as a consumer (shipping, fees etc) and sometimes even rarity or mintage limits on certain pieces, but beware, if costs are significantly higher on certain dates/types/qualities of these coins or bullion you're looking at, then you are starting to get into a 'collector' style mindset because the value at this point is increasing on factors other than the spot value – so avoid these unless you know what you are doing (we will define the collector style in a future post)!


How will you know if your timing is good to buy or not? This is the "million dollar question", if anyone truly knows this answer, I'd like to meet them (seriously send them my way)! For the common investor, pay attention to the current market trends, read investor blogs, look at historical market trends (SilverTowne has a market detail page here), pay attention to the U.S. economy and the world economy (follow SilverTowne on Facebook – we are always posting relevant articles and information of this type). The market can be very rewarding and very volatile if you are investing large amounts of money you will need to come to terms with the fact that you could 'make a lot', 'stay neutral' or even 'lose a lot' so do not invest without doing your own due diligence and being okay with the risk involved.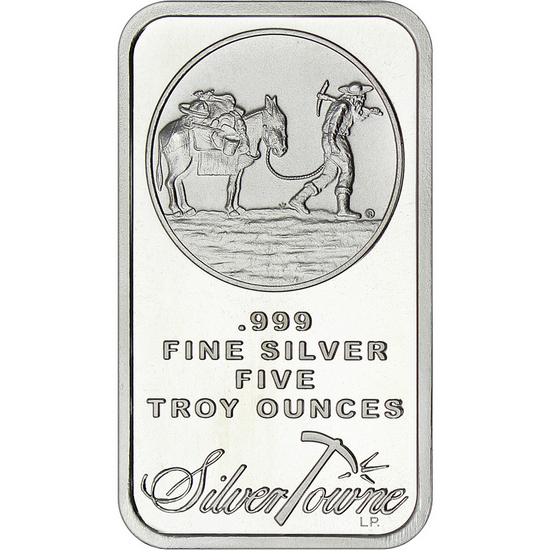 Here are some common investment grade Gold and Silver products that Investor Style consumers buy:
Do you have suggestions on what you would like for us to write about? Tell us on social media - Facebook seems to be the easiest way!!


Coming up in our next post - "What is YOUR Style? Survivalist: Defined"


---
Follow SilverTowne: