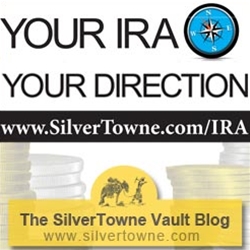 Precious Metal IRA
A Precious Metals IRA (also known as a Self-Directed IRA) allows investors to acquire certain precious metals as an asset while keeping the tax benefits associated with an IRA account type. Acquiring assets, such as silver, platinum, palladium or gold in an IRA is one way to diversify your retirement portfolio.
We are excited to announce that you now have the option to add many SilverTowne products to your precious metals IRA – which can help you generate retirement wealth that is tax-deferred or tax-free. If you already have a precious metals IRA, browse our IRA approved precious metals products and call 1-877-477-2646 to place your order and lock in your price.
Don't have a precious metals IRA? With SilverTowne, it's easy as 1-2-3 to get started!
STEP 1 - Open & Fund an Account
The IRS requires that you hold your IRA precious metals in a custodian account. It generally takes one to two business days to set up your account after you have completed your application (timing varies by custodian). Then once you have opened your account, you can fund the account with a rollover, transfer, and/or contribution. Processing rollovers may take several weeks, so plan for that in your timetable. See www.SilverTowne.com/IRA for custodians you can choose from. (New Direction IRA is the SilverTowne Preferred Custodian – you can easily set up an account with New Direction in minutes. Get Started Here)
STEP 2 - Choose a Depository for Storage
IRS Regulations prohibit you from taking direct possession of your IRA's precious metals. Accordingly, your precious metals will need to be held by a third party depository. Your custodian will set up an account at the depository of your choice in the name of your IRA. Any precious metals you purchase will then be shipped to your depository. See www.SilverTowne/IRA for third party depositories you can choose from.
STEP 3 - Purchase Your Precious Metals
Your IRA is allowed to purchase precious metals from any non-disqualified person or entity, such as SilverTowne. Once a purchase has been locked in, SilverTowne will send an invoice to your custodian and your custodian will use your IRA funds to purchase the precious metals. SilverTowne will then ship the metals to the depository you've selected.
IRA Approved Precious Metals must meet the following fineness standards, as specified by the IRS: Gold must be .995+ Pure (only exception are Gold American Eagles at .9167), Silver must be .999+ Fine, Platinum must be .9995+ Pure and Palladium must be .9995+ Pure.
Examples of IRA Approved Precious Metals include:
GOLD – Gold American Eagles, Gold American Buffalos, Canadian Gold Maple Leafs & PAMP Suisse Gold Bars
SILVER - SilverTowne Minted Silver, Silver American Eagles, Canadian Silver Maple Leafs & Australian Silver Kookaburras
PLATUINUM – Platinum American Eagles & PAMP Suisse Platinum Bars
PALLADIUM – PAMP Suisse Palladium Bars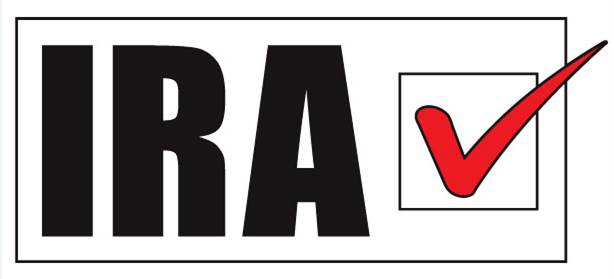 View all SilverTowne IRA approved precious metals products and call 1-877-477-2646 to place your order and lock in your price (but keep in mind, you must have your custodian account set up and funded prior to locking in your purchase).
Visit www.SilverTowne.com/IRA to learn more, then take step 1 to begin the path towards diversifying your retirement portfolio with precious metals by opening and funding your Precious Metals account today!