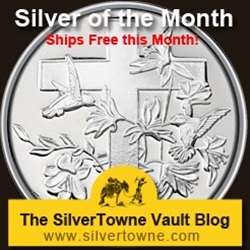 2014 April Silver of the Month
The April 2014 SilverTowne Silver of the Month depicts one of the most common symbols of spirituality - a Religious Cross. The cross is also one of the most ancient of human symbols, having been used by, among other things, many different religions throughout history. Today crosses are of course the most widely used symbol of Christianity, representing the crucifixion death of Jesus Christ and his subsequent resurrection three days later, as described in the New Testament of the Holy Bible.
Easter is the celebration of Jesus' resurrection and is the culmination of the Passion of Christ, preceded by Lent, a forty-day period of fasting, prayer, and penance. The Christian holiday is what's known as a movable feast, meaning it does not fall on a set calendar date each year, but is instead scheduled according to the moon phase and the time of the solar year (i.e. a lunisolar calendar). The date can also vary between Western and Eastern Christianity, however this year the celebration falls on the same date around the world - April 20, 2014.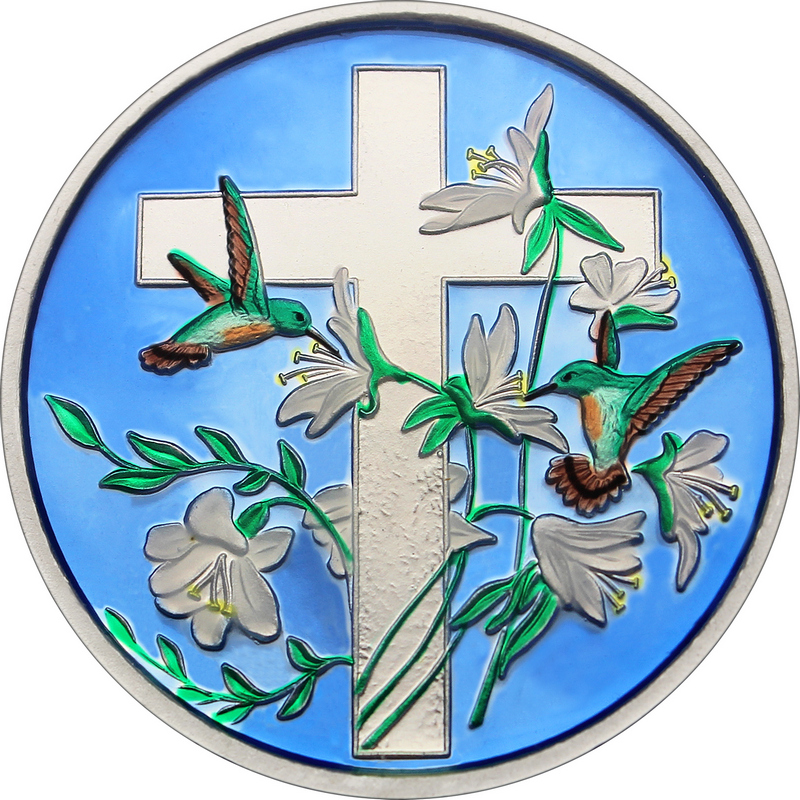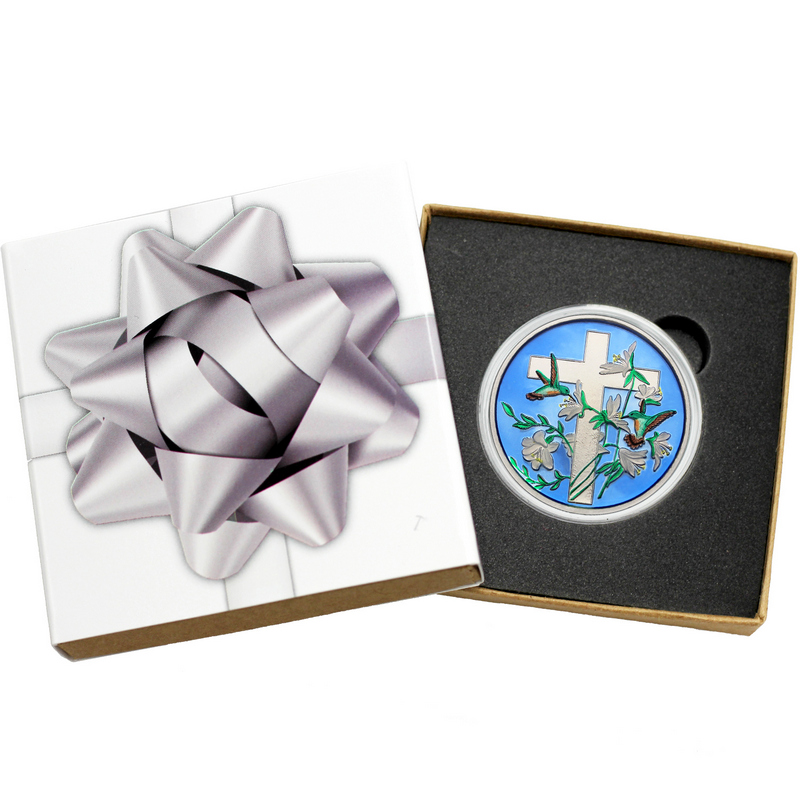 The cross featured on the Religious Cross 1oz .999 Silver Medallion is shown surrounded by other sights of the Spring season - a flowering vine being visited by two feeding hummingbirds. An enameled version of this design is also available, hand-painted by SilverTowne professionals. The reverse of both versions of the medallion is engravable, allowing the pieces to be personalized for gift giving. Add this beautiful medallion to your collection and take advantage of free shipping for the entire month of April.
Whatever designs you choose, just keep stacking the silver!
Silver of the Month:
Based on customer feedback, the SilverTowne Silver of the Month allows you to add a variety of designs to your silver stacks with a different featured design offered with free shipping each month. As most investors in precious metals know, an ounce of silver is an ounce of silver – but many people like to have different designs in their silver stacks. After all, if you're going to hold physical silver, why not make it fun and interesting as well as practical? By offering free shipping on a different featured design each month, we hope you will be able to add exciting new designs to your silver collection!