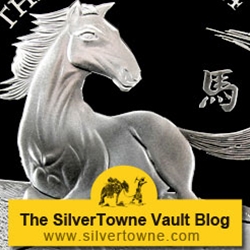 Year of the Horse
Several other mints around the world have produced annual coins based on the Shengxiao, better known as the Chinese Zodiac, but 2014 marks the first time that The Royal Mint of the United Kingdom is releasing Lunar coins. Featured on many Chinese restaurant placemats throughout the United States, the Shengxiao relates each year to one of 12 animals, attributing the characteristics associated with that animal to people born in a given year. The first Shengxiao Collection UK coins to be struck mark the Lunar Year of the Horse in 2014.
Those born in the year of the horse are said to be outgoing and cheerful - enjoying being part of a crowd but only when taking center stage and delighting their audience. The horse is generally healthy and agile, in part due to their positive outlook on life. Horses tend to be leaders in the workplace and their charming nature, good humor and geniality make them much admired and amiable partners. While quick-witted the horse can be changeable, anxious and stubborn and sometimes a touch rebellious.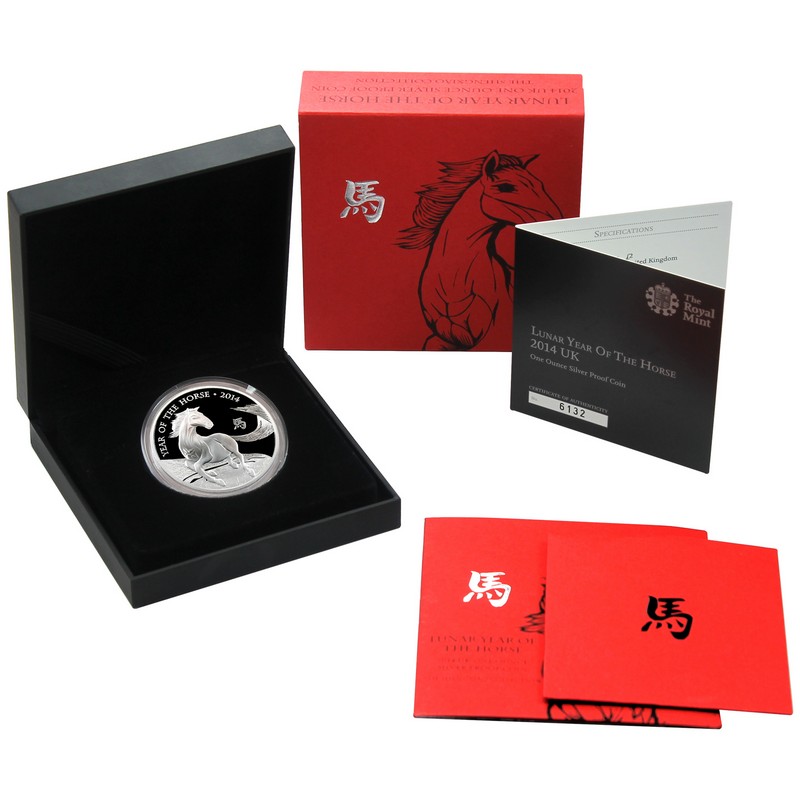 The 2014 United Kingdom Silver Year of the Horse Coin was designed by British Chinese artist and printmaker Wuon-Gean Ho. In the foreground of her beautiful design stands a powerful horse. Beneath the horse's feet lies the famous Uffington Horse, an ancient white horse carved into the chalk hills of Oxfordshire in England. The Uffington Horse was carved during the Bronze Age, and is similar to horses seen on coinage from the Iron Age.
The Royal Mint shared the thoughts of the mint's Chief Engraver, Gordon Summers – here is what he has to say about the 2014 Lunar Coin: "This is a striking design which deftly illustrates some of the key elements I would look for in a really successful coin. It is immediately beautiful; an attractive, well composed design with a great balance of image, text and space. It is recognizable; it expresses the concept, 'Year of the Horse', in a succinct and compelling way. It has subtle meaning and holds interest; it is firmly rooted in British art yet expresses an eastern concept, the juxtaposition of the Chinese horse with the delicate background of the ancient Uffington Horse is not instantly apparent and draws the eye like a hidden gift."
Add the historic 2014 United Kingdom Silver Year of the Horse 1oz Proof Coin to Your Collection – The First UK Lunar Coins Ever Minted!