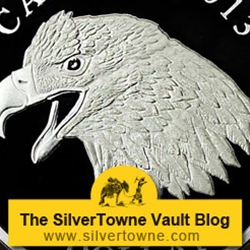 Canadian Bald Eagle Series
In conjunction with the Canadian Royal Mint, SilverTowne is proud to be the Exclusive Dealer in the United States for a Brand New 2013 Canadian Silver Coin Series featuring Bald Eagles! The series will highlight this majestic Canadian bird, which is also the national bird of the United States of America, from four different perspectives. Now available for shipping is the first coin in The Bald Eagle Series, Portrait of Power, featuring a striking portrait of this noble bird.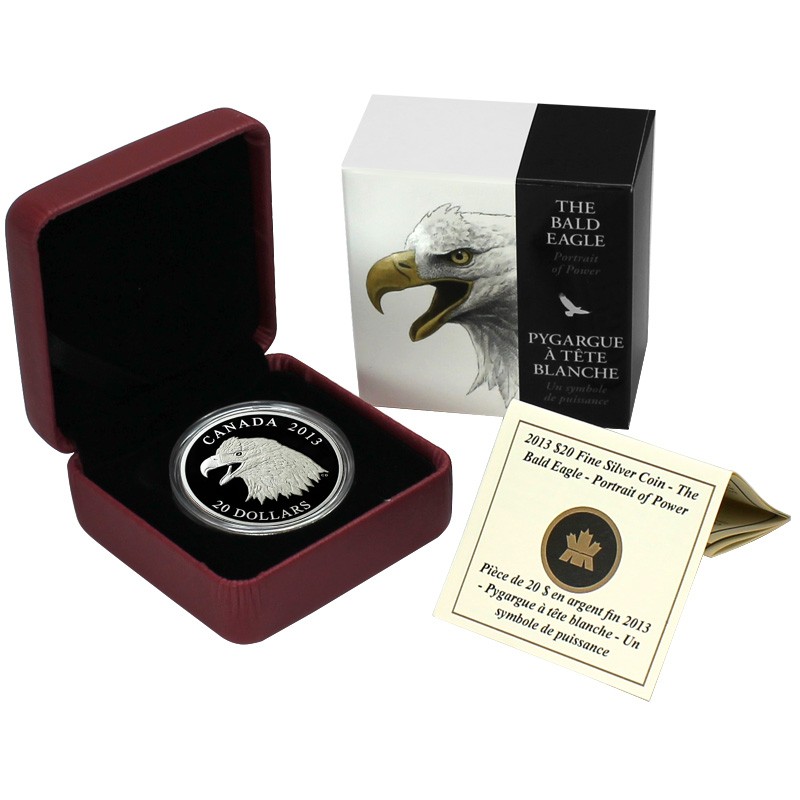 The 2013 Canada Silver Bald Eagle Portrait of Power 1 Ounce Proof coin is certified to be 99.99% pure silver with a diameter of 38 millimeters and a metal weight of 31.39 grams. The reverse image by Canadian artist Claudio D'Angelo features a stunning profile portrait of a bald eagle head. Described by the Royal Canadian Mint as - "Viewed from its left side, the striking raptor fixes the viewer with its legendary gaze, its wide eye staring powerfully below its snowy feathered brow. The intricate patterns of its white head feathers are rendered in dimensional detail by Royal Canadian Mint engravers. The eagle's sharply curved beak is open to highlight its pointed curve."
In addition to the eagle design, the reverse of the coin also includes inscriptions CANADA 2013 and 20 DOLLARS. The obverse of the coin features the effigy of Her Majesty Queen Elizabeth II by Susanna Blunt, along with inscriptions ELIZABETH II and D.G. REGINA. This coin also features unique edge lettering, with FINE SILVER 1 OZ ARGENT PUR 1 OZ engraved around the edge of the coin.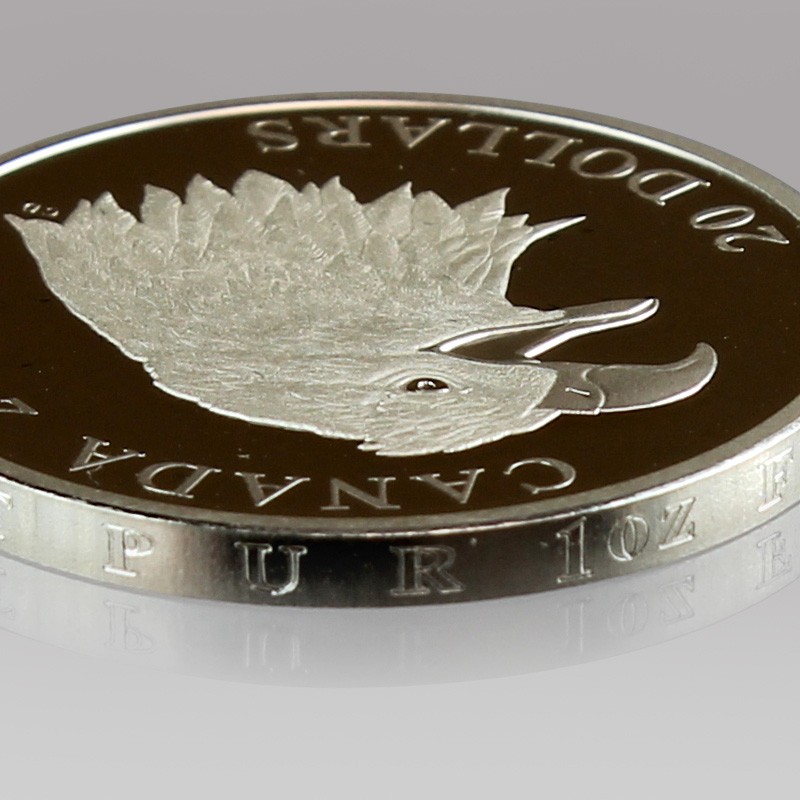 A certificate of authenticity accompanies the coin and attests that the 2013 $20 fine silver coin is proof quality and is authorized by the Government of Canada. Also included is an elegant maroon case enclosed inside a gorgeous box. The silver proof coin was expertly struck by the Royal Canadian Mint, and has a limited mintage of only 7,500 worldwide.
Portrait of Power is the first design in the Bald Eagle series and SilverTowne is the only direct-from-the-mint dealer in the U.S. where you can buy this new proof-quality pure silver coin. Add this gorgeous coin to your collection before it's too late!
Coming Soon: Watch for 3 more silver releases, as well as a 1oz Gold version of one of the eagle designs, in the American Bald Eagle Series to be released later this year.