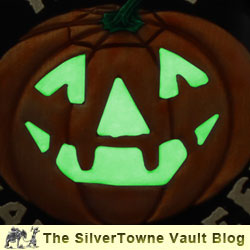 Glow-in-the-Dark Bullion
If you think the Halloween bars and medallion designs from SilverTowne look good – wait until you turn out the lights! The enameling artists at the SilverTowne Mint have introduced a new twist on a selection of these silver and bronze pieces this year. Glow-in-the-dark accents give the Halloween bars and medallions an extra-spooky touch.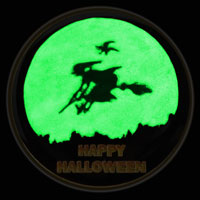 Add a Happy Halloween Pumpkin medallion to your collection and be awestruck by the jack-o-lantern's face lighting-up in the dark. Impress your friends with the witch flying on her broom in front of the huge glowing moon on the Happy Halloween Witch medallions. Amaze the kids with the eerie glowing moon behind the two jack-o-lanterns on the Happy Halloween Pumpkin bars.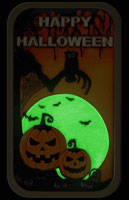 In addition to the glow-in-the-dark selections, you won't want to miss the Happy Halloween bar featuring a headless horseman galloping along in front of a full moon.
Even if you're not a fan of Halloween, there is something for you in our Autumn collection. Check out the Happy Thanksgiving bars in two designs (one vertical and one horizontal), and the Harvest medallions in silver and bronze.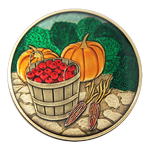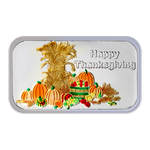 If you're looking for something new to add to your collection, glow-in-the-dark and other Autumn bars and medallions are an excellent choice. Shop all of the exciting Autumn designs now!