South Africa Krugerrand - 2017 50th Anniversary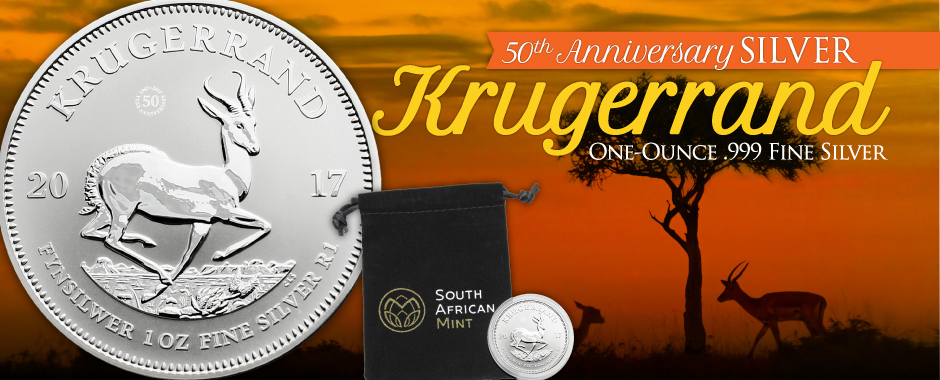 First-Ever Silver Krugerrand Coin Released!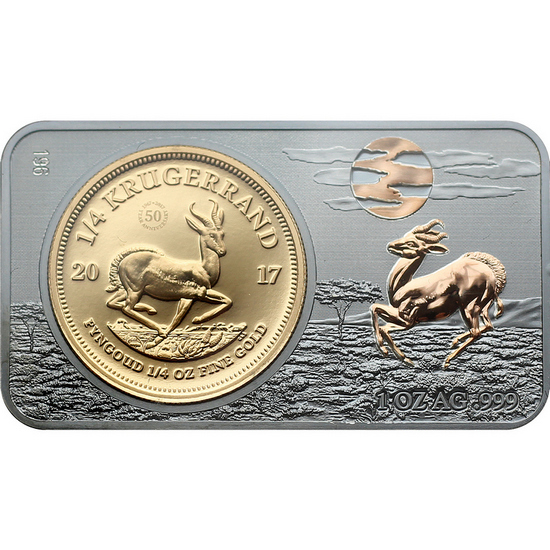 sku:10-03-171363
---
Krugerrand Coins
2017 marked the first time in history, the award-winning South African Mint released a limited mintage Krugerrand coins minted in silver. The first ever Krugerrand was struck in gold in the year 1967 as the world's first modern gold bullion coin.
ST Showroom
Address:
120 East Union City Pike
Winchester, IN 47394
Showroom Hours:
M-F 9am-5pm EST
Sat & Sun CLOSED




Customer Service
Call-Center Hours:
M-F 8am-5pm EST (CLOSED 12-1 Lunch)
Sat/Sun Closed

Information
My Account