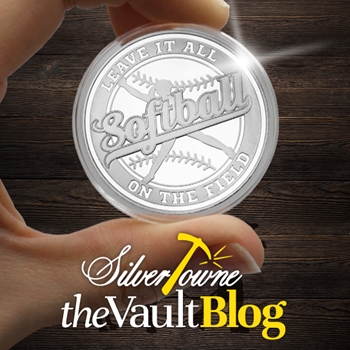 We know that certain circumstances led to spring sports being canceled in addition to many other things this year. A lot of hard-working athletes suffered because of it and for that, we are sending lots of heartfelt wishes to those youngsters, especially the seniors. But we also know that just because they did not get the chance to strut their stuff this year does not mean that they should not get recognized for all their years of hard work.
One of those sports in the midst of it all was softball. Invented in the winter of 1887 in Chicago, Illinois, as an indoor game, the game of softball is now a premier sport that has over hundreds of leagues and over thousands of players across the country. From little league to Team USA, young women now take part in a fostered and growing sport that enables them to express the love they have for the game.
Do you have a niece, a sister, a cousin that kicks butt in softball? Is she the homerun queen? Is her fastpitch feared among many? Well if so, we have a chance for you to show her how much you care about her this season and all the seasons she has dedicated herself to for the love of the game. This month of June, we offer the 'Softball Leave It All On the Field 1oz Silver Medallion' for the Silver of the Month.
Do you like free shipping? Of course, you do. Do you like the opportunity to get silver without having to buy more than what you want? Who doesn't? Welcome to our unofficial official silver of the month club where you do not have to sign up or enter any more information than necessary. All you have to do as a loyal SilverTowne customer is scroll to the bottom right of the homepage to figure out what piece of silver is featured each month and boom, you are in!
Custom minted at our very own SilverTowne Mint in Winchester, Indiana, and exclusive to SilverTowne, this .999 fine silver round features a girl throwing a softball on top of a mirror-like background on the obverse. Stitches are also seen in the background, replicating those you would see on a softball itself. "Softball" is seen in classic lettering through the middle of the design with the words "LEAVE IT ALL ON THE FIELD" lining the outer rim at both the top and bottom of the medallion. The reverse depicts our standard non-dated back with the weight (ONE TROY OUNCE) and purity (.999 FINE SILVER) designated around the area that is left blank for optional engraving.
Like most options, your Softball medallion will arrive in a plastic capsule for maximum safety during shipping. The piece will then fit snugly inside a premium dark grey foam insert that fits directly into our SilverTowne gift box with natural kraft paper made from recycled materials within the United States. Choose from a number of custom-fitted, in-house designed outer box sleeves at checkout to complete your purchase. Shop matching bow colors to school team colors and skip the gift wrapping! There is a designated area on the back to make it more personalized than ever!