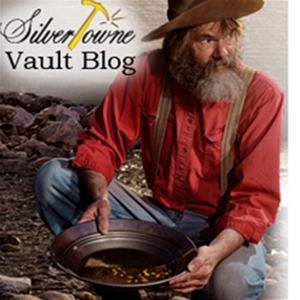 Owning Precious Metal - Part 5
This is the fourth post of several "Introduction" blog posts about Owning Silver & Gold that covers common questions of what bullion is, how it's measured, what purities there are, what kind of products you can buy, why to buy to historical blunders, counterfeit concerns, market prices vs. the economy, etc. In this post, we review the Collector Style Buyer and what types of gold and silver you can buy like this - What is YOUR STYLE? Investor? Survivalist? Collector? Gifter? – Gifter: Defined
---
First – let us get caught up, if you have not read the first blog in this series – read Introduction to Owning Silver & Gold - Post 1 if you have not read the second blog in this series – read Introduction to Owning Silver & Gold - Post 2 What is YOUR STYLE?and if you have not read the third blog in this series – read Introduction to Owning Silver & Gold – Post 3 then lastly read Post 4 - Introduction to Owning Silver & Gold - Post 4 What is YOUR STYLE? .
The Gifter Style Defined:
If you like to buy an occasional coin or bullion item for yourself, but are just as likely, or even more inclined, to buy the items for family and friends, then you may be a "Gifter". Coins and precious metals like silver and gold make great gifts that are not only beautiful, but may also increase in value over time.
Sharing your knowledge about the value of owning silver or gold or any other precious metal is a gift in itself to others, but furthermore, giving the physical gift of a bullion piece can mean a lot too. Not only are you giving a gift that can increase in value with time, but you are also passing on that knowledge and hopefully interest onto the next person!
SilverTowne specifically offers several .999 fine silver bullion pieces themed around special occasions like weddings, birthdays, anniversaries, graduations and births. We also offer pieces that go along with all of the major holidays like Christmas, Easter, Halloween, Valentine's Day, etc. Beyond that, we even offer Military, Religious and Sports pieces – the options are really endless for gifting ideas so we are always coming up with new designs and putting them out there for our "Gifting" customer base! Also, with all of these SilverTowne pieces, we purposely leave the back sides with a blank space where you can personalize them with engraving to make them more special for your recipient!
"Gifters" also enjoy giving away other bullion pieces, like older numismatic coins that contain precious metals such as Morgan Dollars and Peace Dollars or even current dated pieces like Silver American Eagles. These are all pieces that call for fairly minimal over spot premiums (as long as they are not rare dates or conditions) that can increase in value over time. And just like with non-numismatic bullion pieces, giving these as gifts continues to pass on the interest and knowledge of the precious metals industry as well as numismatic history.
Generally speaking all of these bullion pieces or numismatic coins that I'm referring to in this post will call for fairly minimal over spot value premiums because their value will be tied very close to whatever the current spot price is when you go to buy it. Making the gifting exchange significant or more special is all in the presentation and delivery. Whether it's engraving it, presenting it in a nice box, frame or pouch – the gift of precious metals is always acceptable in my book! We have lots of customers that have built traditions around giving away these bullion pieces – like a 'Happy Birthday' piece every year or even a favorite Christmas design each year for Christmas! These collections can be very fun and build great nostalgia and memories for family and friends for years to come!
Happy Gifting!



Here are some common Silver and Gold products that Gifter Style consumers often buy: Special Occasion Silver Bullion, Christmas Silver Bullion (Seasonally Available), Military & Service Silver Bullion, and 90% Silver Grab Bags!
Do you have suggestions on what you would like for us to write about? Tell us on social media - Facebook seems to be the easiest way!!