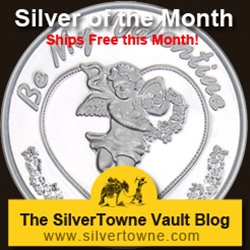 2014 February Silver of the Month
The February 2014 SilverTowne Silver of the Month depicts a familiar icon of Valentine's Day – Cupid. Across the top of the design, the popular saying BE MY VALENTINE is inscribed. Cupid is shown holding a wreath of flowers while hovering in front of a large heart. The frosted reverse is engravable and includes the inscription ONE TROY OUNCE .999 FINE SILVER, along with the year 2014.
In classical mythology, Cupid is the god of desire and affection. Valentine's Day has been associated with romantic love since early on in the High Middle Ages, and Cupid has been used to symbolize the holiday for many years. By the 15th century, it had become commonplace for lovers to express their love for each other by exchanging flowers, sweets and greeting cards known as "valentines". Now you have the option of giving the special people in your life a valuable silver medallion this February 14th!
Take advantage of free shipping for the entire month of February and order your Be My Valentine Cupid 1oz .999 Silver Medallion This custom-minted design is also available in enameled silver, plain bronze and bronze enameled versions. Optional engraving is available on the reverse of all of these silver and bronze pieces, making them customizable and perfect for gift-giving.
Whatever designs you choose, just keep stacking the silver!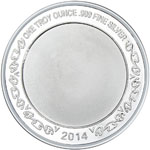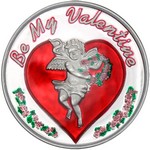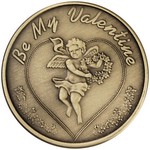 Silver of the Month:
Based on customer feedback, the SilverTowne Silver of the Month allows you to add a variety of designs to your silver stacks with a different featured design offered with free shipping each month. As most investors in precious metals know, an ounce of silver is an ounce of silver – but many people like to have different designs in their silver stacks. After all, if you're going to hold physical silver, why not make it fun and interesting as well as practical? By offering free shipping on a different featured design each month, we hope you will be able to add exciting new designs to your silver collection!