2013 December Silver of the Month
The December 2013 SilverTowne Silver of the Month features everyone's favorite frosty birds – penguins! Bundled up in their winter head gear, three of the adorable creatures are shown belting out holiday tunes. Also on the obverse of the 1oz .999 Silver Medallion, above the penguin choir, is the inscription JOY TO THE WORLD. The year 2013 is inscribed at the trio's feet.
Although penguins are best known for living in colder climates, some are actually found in more moderate zones, with one species, the Galapagos Penguin, actually residing near the equator. Even so, it's probably still not a good idea to keep live penguins in your household – just ask Mr. Popper. But since the Joy to the World Penguin Choir 1oz .999 Silver Medallion is made of a precious metal, it's perfectly okay to introduce these into your environment. The reverse of this medallion includes inscriptions Best Wishes for Peace and Joy This Holiday Season, 2013 and ONE TROY OUNCE .999 FINE SILVER.
Add the 2013 Joy to the World Penguin Choir 1oz .999 Silver Medallion to your collection and take advantage of free shipping for the entire month of December.
An enameled version of this custom-minted design is also available, as are bronze and bronze enameled pieces. Optional engraving is available on the reverse of all of the silver and bronze varieties of the 2013 Christmas designs from SilverTowne, making them customizable and perfect for gift-giving.
Whatever designs you choose, just keep stacking the silver!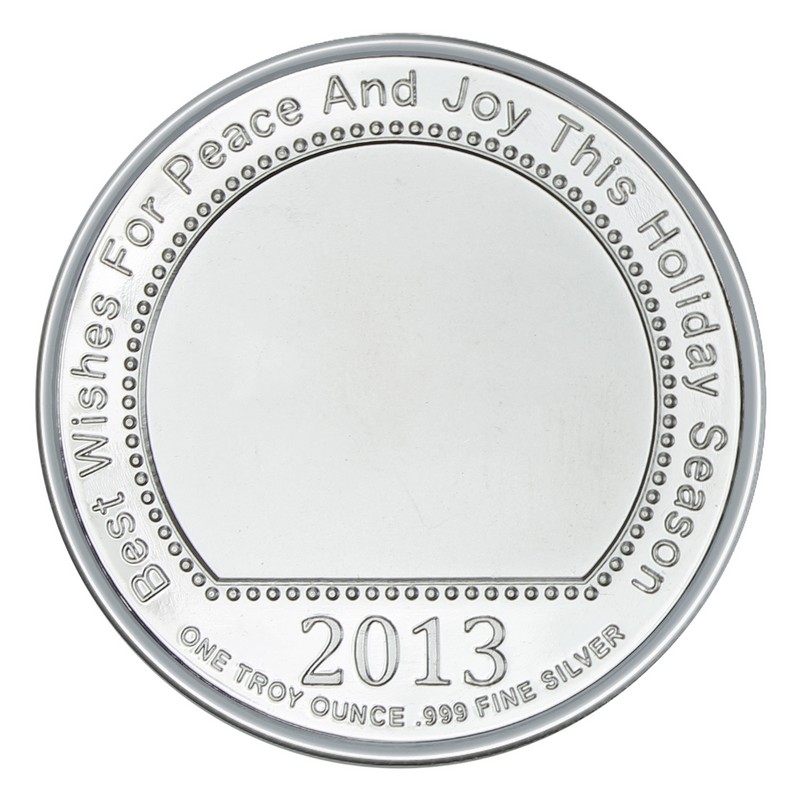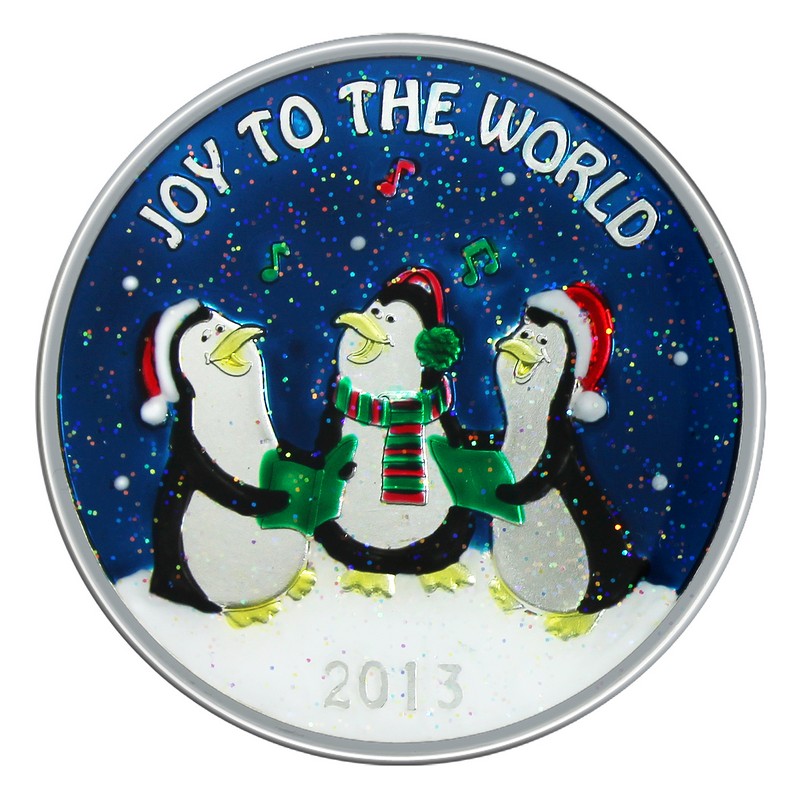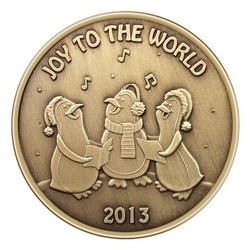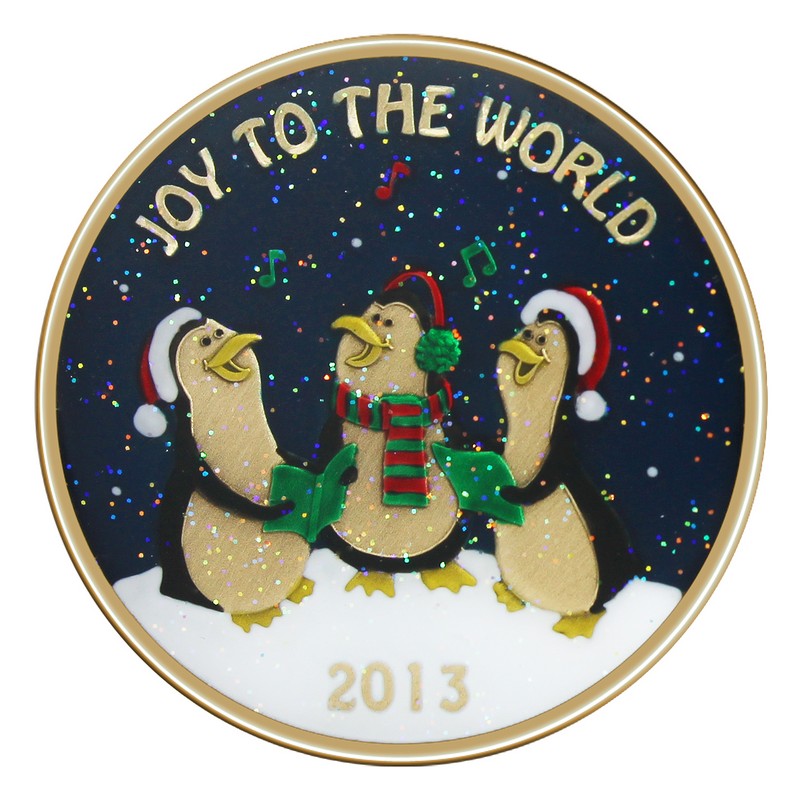 Silver of the Month:
Based on customer feedback, the SilverTowne Silver of the Month allows you to add a variety of designs to your silver stacks with a different featured design offered with free shipping each month. As most investors in precious metals know, an ounce of silver is an ounce of silver – but many people like to have different designs in their silver stacks. After all, if you're going to hold physical silver, why not make it fun and interesting as well as practical? By offering free shipping on a different featured design each month, we hope you will be able to add exciting new designs to your silver collection!